German Bank to Impose Negative Interest Rates on Retail Customers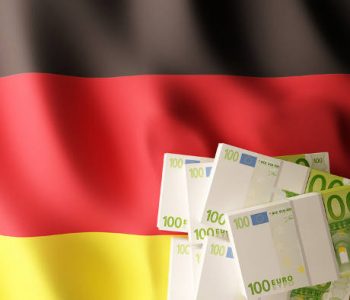 Depositors to Pay 0.4% Interest on Savings Over 100,000 Euros
Remember when you first heard about the European Central Bank's (ECB) negative interest rate policy? For quite a while, many have thought that interest rates on savings accounts would still be positive. And that has been the case, until now.
On Friday, August 12, Bloomberg reported that a German cooperative savings bank in the Bavarian village of Gmund am Tegernsee would start charging retail customers on deposits. Starting September, customers will have to pay the bank 0.4% interest on savings in excess of 100,000 euros. (Source: "Negative Rates for the People Arrives as German Bank Gives In," Bloomberg, August 12, 2016.)
"With our business clients there's been a negative rate for quite some time, so why should it be any different for private individuals with big balances?," said Josef Paul, a board member of the bank in question. According to Paul, "As it looks today, charges on deposits won't be extended to customers with lower amounts" than 100,000 euros.
Raiffeisen Gmund am Tegernsee is a relatively small bank, as the village has a population of just 5,767. The bank said that less than 140 of its customers will be affected by the new interest rate.
The European Central Bank adopted a negative interest rate policy in June of 2014. At that time, it cut its deposit rate to negative 0.1%. ECB President Mario Draghi said that the decision was, "for the banks, not for the people."
The idea is that if banks have to pay to deposit funds at the ECB, the bank would be more willing to lend it out to consumers and businesses. And when the ECB's rate cuts translate to a lower borrowing rate, consumers and businesses will be more willing to borrow.
With that in mind, the ECB has cut its deposit rate three more times. Bank lending increased, but lenders in the region have complained about their decreasing profitability under these policies.
Note that just last month, ECB board member Benoit Coeure said that retail customers wouldn't be charged for their savings, saying that, "Rates on retail deposits seem to have a zero lower bound." (Source: Ibid.)