German 10-Year Bond Yield Falls Below 0%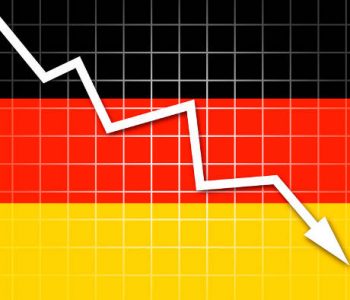 Flight to Safety Sends Yields Plunging
The yield on 10-year German bunds has sunk below zero percent, leaving yield-hungry income investors struggling to catch up.
According to financial information provider FactSet, the yield on 10-year German government notes fell as low as -0.032% on Tuesday. The payout on the notes had been coming close to the zero percent mark over several trading sessions. Tuesday's close is the first time the yield on a German 10-year note dipped into negative territory.
The milestone is just the latest sign of Europe's bond market malaise, where bond yields have been weighed down by central bank bond-buying, negative short-term rates, and a sluggish economic recovery. Tuesday's plunge into sub-zero territory, though, appeared to be driven by mounting concerns of a British exit ("Brexit") from the European Union (EU).
For investors, the recent move means bondholders will have to pay for the privilege of lending to the German government. The 10-year German bund yield closed the trading sessions at -0.008%. Investors will now pay Germany $0.08 a year for every $1,000 lent to hold their money for a decade.
Low yields in Germany could create headaches for savers abroad, too. The search for income has sparked a flight of capital out of Germany and into higher-yielding assets all over the world. Perceived safe havens—including U.S., Japanese, and, interestingly, British government bonds—have seen their yields plummet as European investors look for more attractive places to park their cash.
The situation could get worse before it gets better. The British referendum on whether to remain in the European Union is scheduled for June 23. If the country opts to leave the political pact, it could spark another panic into safe haven assets.
That could plunge the yield on the German 10-year note even further into negative territory.