Why George Soros Doubled His Stake in Barrick Gold Corp. Stock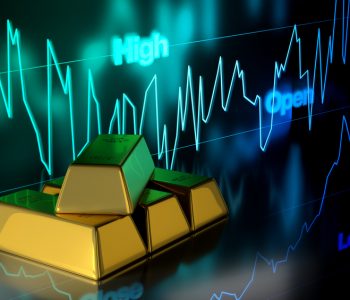 George Soros Bought 1.78 Million Shares of Barrick Gold Stock
Barrick Gold Corp. (NYSE:ABX) stock hasn't exactly been a hot commodity in recent months. But it could get some attention now, as billionaire investor George Soros more than doubled his stake in the gold mining company.
On Tuesday, November 14, Soros Fund Management LLC released its 13F filing to the U.S. Securities and Exchange Commission. It showed that by the end of the third quarter, Soros' hedge fund owned more than 2.85 million shares of Barrick Gold stock. His stake was worth approximately $50.5 million at the time. (Source: "Form 13F Information Table," United States Securities and Exchange Commission, last accessed November 15, 2016.)
Note that at the end of the second quarter, Soros Fund Management owned 1.07 million shares of the gold mining company. That means the billionaire investor more than doubled his stake in the third quarter.
Receiving a greater investment from the billionaire investor was good news for ABX stock. On Wednesday at about 9:45 a.m., Barrick Gold stock had climbed 2.8% to $15.04.
Looking at bit further back, things get less rosy. In the past three months, ABX stock has plunged more than 30%.
The gold mining company has been trying to streamline operations and reduce debt. In the third quarter of 2016, Barrick Gold generated adjusted earnings of $278.0 million, a huge increase compared to the $131.0 million in the year-ago period. The growth was due to higher gold prices and lower operating costs. (Source: "Barrick Reports Third Quarter 2016 Results," Barrick Gold Corp., October 26, 2016.)
The company has also reduced its debt by $1.4 billion year-to-date and is on track to achieve its $2.0-billion debt reduction target for the year.
All-in sustaining costs (AISC) were $704 for the quarter. The company's AISC guidance for the full year has been lowered to $740 to $775 per ounce. This marked the third consecutive quarter in which Barrick improved full-year cost guidance.
While doubling his stake in ABX stock, Soros has sold his stake in SPDR Gold Trust (NYSEARCA:GLD) in the third quarter. The latest filing from Soros Fund Management showed that it owned no shares of GLD stock. Previously, Soros had a $30.4 million stake in the gold exchange-traded fund.