GEO Stock: Why Is GEO Group Surging?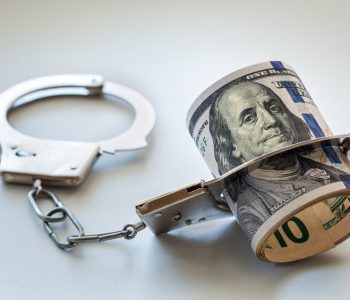 GEO Stock: Trump May Reverse Obama Private-Prison Move
GEO Group Inc (NYSE:GEO) stock climbed more than 12% on Wednesday after Donald Trump's victory in the U.S. presidential election on speculations that Trump won't go ahead with the Obama administration's plan to phase out the use of private prisons.
Florida-based GEO Group is a leading provider of correctional, detention, and residential treatment services to government agencies worldwide. Since August, GEO stock has been under constant pressure, falling 39% since the August announcement by the U.S. Department of Justice that they would begin working less with private prisons after they were found to be more problematic than government-operated facilities. (Source: "Obama administration to end use of private prisons," PBS, August 18, 2016.)
GEO stock surged as much as 17% to $27.90 per share in New York trading, recouping some of its losses so far this year. Investors jumped on private prison operators' stocks, hoping that the Obama administration's planned move could be reversed under the Trump administration. GEO stock yields 9.26%, paying a quarterly cash dividend of $0.65 per share.
As of December 2015, over 22,000 federal inmates, or 12% of total inmates in the U.S., are carrying out their sentences in private facilities. The government began using private prisons in the late 1990s after its own facilities began to suffer from overcrowding.
Real Estate Investment Trusts
Trump's successful journey to the Oval Office brightens the outlook for this real estate investment trust (REIT), providing long-term income investors an opportunity to benefit from GEO's market-beating dividend yield.
REIT structures work well for investors seeking a higher dividend, as the law requires the company to pay out at least 90% of its income to unitholders. REITs also tend to be less volatile than traditional stocks because they swing with the real estate market.
GEO Stock: A Global Player in the Private Prison Market
GEO, with a global footprint, may earn $2.18 billion in revenue for 2016, including $253.0 million in construction revenue related its contract for the development and operation of a project in Ravenhall, Australia.
For the full-year 2016, GEO increased its adjusted earnings-per-share (EPS) guidance to a range of $2.11 to $2.13 per diluted share, and its free cash flow guidance to a range of $3.65 to $3.67 per diluted share. (Source: "The GEO Group Reports Third Quarter 2016 Results,"  The GEO Group, Inc, November 3, 2016.)
"We believe that our financial performance and continued organic growth is reflective of our diversified platform of real estate, management and programmatic solutions," said George Zoley, chief executive officer of GEO Group Inc. "We remain focused on maintaining our leadership in the delivery of these important programs and effectively allocating capital to continue to enhance value for our shareholders." (Source:Ibid.)