Genuine Parts Company Still a Top Dividend Growth Stock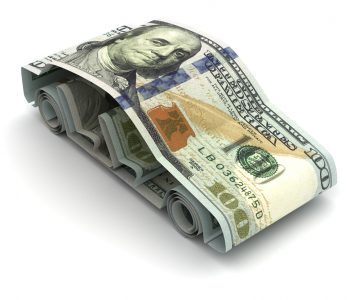 iStock.com/selensergen
Genuine Parts Company Stock Deserves a Look
Investors are generally forward looking. That means they care not just about what a company has done in the past, but also what it can do in the future. That's why every earnings season, other than watching a firm's top- and bottom- line numbers, market participants also pay close attention to a company's guidance.
On that front, Genuine Parts Company (NYSE:GPC) seemed to have delivered disappointing news when it reported third-quarter financial results on October 17.
In the company's earnings release, management updated their guidance. For full-year 2019, they expect GPC's sales to increase by approximately 3.5%. Previously, the guidance range was for a sales increase of 4.5% to 5.5%. (Source: "Genuine Parts Company Reports Sales And Earnings For The Third Quarter Ended September 30, 2019," Genuine Parts Company, October 17, 2019.)
At the same time, management said they expect Genuine Parts Company's adjusted diluted earnings per share to come in at $5.60 to $5.68 for full-year 2019. Again, this represented a downward revision from their previous guidance range of $5.65 to $5.75.
So does that mean it's time for income investors to ditch GPC stock?
Not really. As a matter of fact, Genuine Parts Company could still be one of the top dividend growth opportunities on the market.
Why GPC Stock Could Be an Opportunity for Dividend Growth Investors
You see, the recent update to GPC's outlook wasn't because of any deterioration in the company's business. Instead, it was due to the sale of its "Electrical Specialties Group" to Audax Private Equity. That transaction was completed on September 30. (Source: "Genuine Parts Company Completes Sale Of Electrical Specialties Group To Audax Private Equity," Genuine Parts Company, October 1, 2019.)
Also, if you take a closer look at the company's new guidance range, you'd see that the auto parts distributor is still firing on all cylinders.
This is because, in 2018, Genuine Parts Company generated record full-year sales of $18.7 billion. The updated outlook still calls for a 3.5% sales increase, meaning the company expects to post a new record-high top-line number for 2019. (Source: "Genuine Parts Company Reports 2018 Sales and Earnings for the Fourth Quarter and Full Year," Genuine parts Company, February 19, 2019.)
And the company is well positioned to deliver on that revenue projection. In its most recent quarter, Genuine Parts Company generated $5.0 billion in sales, which not only represented a 6.2% increase year-over-year, but also marked a new record for the company.
Also, dividend investors will be glad to know that, in the reporting quarter, Genuine Parts Company's adjusted earnings came in at $1.50 per share. Considering that GPC declared a dividend of $0.76 per common share during the quarter, its profit easily covered the payout.
For full-year 2019, GPC is scheduled to pay four quarterly dividends, totaling $3.05 per share. Therefore, if the company meets its own projection and earns an adjusted net income of $5.60 to $5.68 per share, the amount would provide more than enough coverage for those dividend payments.
The best part is, Genuine Parts Company's current dividend rate is the result of decades of payout increases. Looking back, we see that the company has raised its dividend every year for 63 consecutive years. (Source: "Genuine Parts Company Marks 63rd Consecutive Year Of Increased Dividends," Genuine Parts Company, February 19, 2019.)
In other words, this is a company that has provided an increasing amount of returns to shareholders through thick and thin. Sure, GPC stock has had its ups and downs, but even during stock market crashes—and there were quite a few of them in the past six decades—shareholders still collected bigger dividend checks than they did in the previous year.
And risk-averse investors should feel reassured knowing that those dividend hikes are backed by a growing business. In particular, GPC's sales have increased in 86 years of its 91-year history. (Source: "Investor Presentation," Genuine Parts Company, last accessed October 23, 2019.)
Bottom Line on Genuine Parts Company
At the time of this writing, GPC stock offers an annual dividend yield of around three percent. While it's not a particularly high yield, keep in mind that, with a growing business, a strong track record, and a low payout ratio, Genuine Parts Company will likely deliver many more dividend increases in the years ahead.