Genuine Parts Company: Still a Top Dividend Growth Stock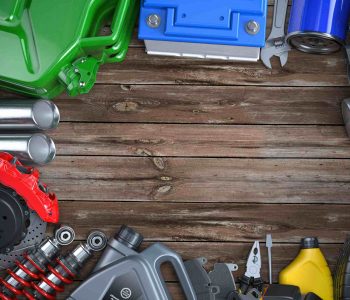 Looking for Rising Dividends? Read This
Genuine Parts Company (NYSE:GPC) has been a staple in my paid advisory Income for Life for a few years now. The motivation for my initial article about the company back in May 2017 was simple. I saw that the company had the ability to pay steadily increasing dividends through thick and thin, and its yield—which was three percent at the time—fit well into my model portfolio.
GPC stock didn't disappoint, as the company continued to raise its dividends on an annual basis. That's right, even the COVID-19 pandemic didn't stop the company's dividend-increase track record. If you look further back, you'll see that Genuine Parts Company stock's payout has grown every year for the past 65 years. (Source: "Dividends," Genuine Parts Company, last accessed May 28, 2021.)
The best part is, shareholders have collected more than just dividends, as GPC stock has gone up in price. Since my initial article about the stock in May 2017, the total return—assuming automatic dividend reinvestment—is around 61% (at the time of this writing).
Usually, as a stock goes up, it becomes less appealing to income investors for the simple reason that there's an inverse relationship between dividend yield and share price. But because Genuine Parts Company stock's payout has also been on the rise, it's still worth a look for dividend hunters.
As mentioned earlier, the company was yielding three percent when I first covered it in my newsletter. Back then, it was paying quarterly dividends of $0.675 per share. Today, the company's quarterly dividend rate stands at $0.815 per share, which translates to an annual yield of 2.5%.
It's obviously not the highest yielder on the market, but at a time when the average S&P 500 company pays 1.4%, a reliable 2.5% yield shouldn't be ignored. (Source: "S&P 500 Dividend Yield," multpl.com, last accessed May 28, 2021.)
GPC stock looks even more appealing if you take into account how well its business has been doing.
Genuine Parts Company is a distributor of automotive replacement parts and industrial parts. It has a strong global presence, serving customers from an extensive network of more than 10,000 locations in 14 countries.
Given this description, one might think that business must have been terrible last year. With the pandemic and the ensuing lockdowns, people drove a lot less, and numerous businesses had to close. Who would need automotive replacement parts in that environment?
Well, Genuine Parts Company has turned out to be quite resilient. Excluding divestitures, the company's net sales from continuing operations declined by just 2.3% in full-year 2020. Meanwhile, its adjusted diluted earnings per share from continuing operations came in at $5.27 for the year, which was down by less than one percent from 2019. (Source: "Genuine Parts Company Reports Results for the Fourth Quarter and Full Year 2020," Genuine Parts Company, February 17, 2021.)
Moreover, as the economic environment started to improve, Genuine Parts Company was quick to get back on its growth track. According to its latest earnings report, the company generated $4.5 billion of sales from continuing operations in the first quarter of 2021, representing a 9.1% increase year-over-year. Admittedly, there was a 3.7% net benefit from exchange-rate tailwinds and a 0.8% benefit from acquisitions, but the 4.6% increase in comparable sales is nothing to sneeze at. (Source: "Genuine Parts Company Reports First Quarter 2021 Results," Genuine Parts Company, April 22, 2021.)
The bottom-line improvement was even bigger. For the first quarter of 2021, Genuine Parts Company earned adjusted net income from continuing operations of $217.7 million, or $1.50 per share. In the year-ago period, its adjusted net income was $116.8 million, or $0.80 per share.
The company also generated $252.6 million of free cash flow for the quarter, which was well in excess of its dividend payments, which totaled $114.0 million.
Is the Best Yet to Come for Genuine Parts Company?
Genuine Parts Company's management has raised their outlook. They expect the company's total sales to grow by five to seven percent in full-year 2021, an increase from their previous guidance range of a four to six percent growth. Their projection for diluted earnings per share is now $5.85 to $6.05, up from the previous guidance range of $5.55 to $5.75.
Furthermore, the company is expected to generate free cash flow of $700.0 to $900.0 million in 2021, which would cover its dividend payments for the year with ease.
In its latest investor presentation, the company said that dividends remain "an important part of the GPC capital allocation strategy." (Source: "Genuine Parts Investor Presentation: May 2021," Genuine Parts Company, last accessed May 28, 2021.)
All things considered, it's easy to see that Genuine Parts Company stock is well positioned to continue its dividend hike track record. Therefore, investors who purchase GPC stock today will likely receive higher yield on cost in the years ahead.