Genuine Parts Company Earnings: Get Ready For Another Dividend Hike from GPC Stock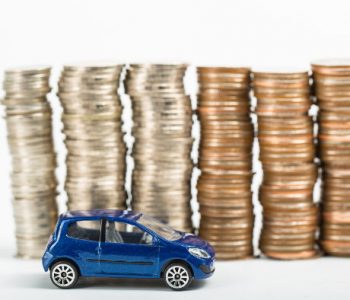 iStock.com/Hin255
GPC Stock Dividend Forecast
Genuine Parts Company (NYSE:GPC) may not sound like an exciting name, but the company deserves income investors' attention for a very simple reason: dividend growth. Genuine Parts Company has raised its payout every year for more than six decades. And now, the company is reporting earnings again. Let's see what the latest GPC stock news could mean for dividend investors.
Overall, Wall Street is pretty upbeat about GPC's business. On average, analysts expect Genuine Parts Company to generate $4.01 billion in total sales in the fourth quarter of 2017, which would represent a 6.2% increase year-over-year. Earnings are expected to come in at $1.04 per share, a two percent improvement from the $1.02 per share earned in the year-ago quarter. (Source: "Genuine Parts Company (GPC)," Yahoo! Finance, last accessed February 16, 2018.)
Stats on GPC Stock
| | |
| --- | --- |
| Analyst EPS Estimate | $1.04 |
| Change from Year-Ago EPS | 2.0% |
| Revenue Estimate | $4.01 Billion |
| Change from Year-Ago Revenue | 6.2% |
| Earnings Beats in Past 4 Quarters | 2 |
Source: Ibid.
Over the past 12 months, Genuine Parts Company has beaten Wall Street's earnings per share estimates in two out of the four quarters.
Also Read:
GPC Stock: How to Collect Growing Dividends from the Auto Industry
The big question, of course, is whether the company can continue its impressive dividend increase track record. So let's take a look at its financials.
Will GPC Stock Increase its Dividend?
Dividends come from profits. A company may borrow money to fund its payout for a while, but in order to pay sustainable dividends in the long term, it needs to generate enough recurring profits.
And on that front, there has been some good news.
In the first nine months of 2017, Genuine Parts Company's net sales grew 4.3% year-over-year to $12.1 billion. Impressive sales growth translated to solid profits. The company generated adjusted earnings of $3.53 per share in the first nine months of 2017, which was substantially more than the $2.025 of dividends per share it declared during this period. (Source: "Genuine Parts Company Reports Sales and Earnings for The Third Quarter Ended September 30, 2017," Genuine Parts Company, October 19, 2017.)
Genuine Parts Company has also updated its own guidance. For full-year 2017, management expects net sales to grow between four percent and 4.5% from the prior year. Adjusted diluted earnings are projected to be in the range of $4.55 to $4.60 per share.
If the company achieves the midpoint of its guidance range, it would earn an adjusted net income of $4.575 per share for 2017. Considering its total dividends of $2.70 per share declared for the year, GPC stock would have a payout ratio of 59%.
Here at Income Investors, we like companies that pay out less than 75% of its profits because it leaves a margin of safety. At just 59%, Genuine Parts Company's expected payout ratio is well within our comfort zone.
Such a conservative payout ratio also means the company has plenty of room to further increase its payout. And management would certainly want to keep their track record continues. Genuine Parts Company has raised its dividend every year for 61 consecutive years. If that streak suddenly stops, management will likely have some serious explaining to do.
Of course, since Genuine Parts Company operates in the automotive industry, some might argue that the cyclical nature of the business wouldn't allow it to raise dividends consistently. However, keep in mind that even though GPC is one of our favorite auto stocks, the company does not actually make any cars.
In fact, Genuine Parts Company doesn't even make auto parts; the company is a pure distributor. Its automotive network serves approximately 6,000 NAPA Auto Parts stores in the U.S., 700 wholesalers in Canada, 500 automotive locations in Australia and New Zealand, and 27 stores in Mexico. The company buys automotive parts for low prices and sells them at higher prices. The simple business model has allowed Genuine Parts Company to earn oversized profits for nearly nine decades. (Source: "About GPC," Genuine Parts Company, last accessed February 16, 2018.)
The neat thing about the auto parts business is that auto sales are currently near their all-time highs. In 2016, automakers sold a record 17.55 million vehicles in the U.S. While sales fell slightly to 17.23 million units in 2017, it still represented a huge improvement from the financial crisis. A few years from now, these vehicles will need replacement parts. With a huge distribution network, Genuine Parts Company could capitalize on the opportunity.
Over the years, GPC has also expanded its business beyond auto parts distribution. The company is now a leading distributor of four end markets: automotive parts, industrial parts, business products, and electrical and electronic materials. In the fiscal year ended September 30, 2017, auto parts distribution accounted for only 52% of the company's net sales. This level of diversification means even if the auto part distribution business slows down, GPC can still rely on its three other segments. (Source: "Investor Presentation," Genuine Parts Company, last accessed February 16, 2018.)
With a growing business and a conservative payout ratio, 2018 is bound to mark the 62nd consecutive year in which GPC stock increases its dividend. The company usually reviews its dividend policy every February. Investors can expect another dividend increase when Genuine Parts Company reports earnings on February 20.