Genuine Parts Company: This Dividend King Could See Even Better Days Ahead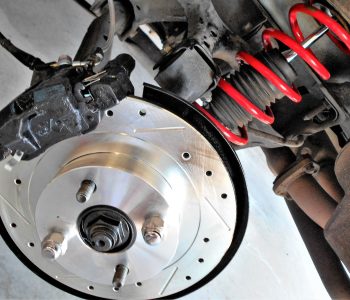 Dividend Giant Delivering Big Returns
Among the stocks that come from the automotive industry, few have served income investors better than Genuine Parts Company (NYSE:GPC).
The Atlanta, Georgia-based automotive replacement parts distributor has been around since 1928. More impressively, the company has increased its dividend payout to shareholders in each of the past 63 years. (Source: "Dividends," Genuine Parts Company, last accessed December 23, 2019.)
That means GPC is a Dividend King, a title that's reserved for companies with at least 50 consecutive years of annual dividend increases. At the time of this writing, only 27 companies in the U.S. stock market hold that title.
Sometimes, when a company has such a long track record of raising its payout, the rate of dividend growth tends to slow down a bit because the business has already matured. But that's not the case at all with Genuine Parts Company stock. Consider that, in 2014, the company declared total dividends of $2.30 per share. This year, it declared $3.05 per share. That's a 33% dividend hike in the last five years.
With GPC shares trading at $105.60 apiece, its latest annual dividend rate translates to a yield of 2.9%.
The yield itself may not seem like much, but given what the company is doing, if an investor purchases GPC stock now, they'll likely collect a much higher yield on cost in the years ahead.
Genuine Parts Company Stock Is a Top Dividend Growth Stock
You see, while the automotive industry is known to be cyclical, GPC is not the average automotive company.
It does not produce any cars. In fact, it doesn't produce anything. Instead, it is a distributor of automotive replacement parts, industrial replacement parts and materials, and business products.
Genuine Parts Company is one of the biggest players in the industry, serving tens of thousands of customers from more than 3,100 locations around the world.
The company's focus on automotive replacement parts distribution is one of the reasons why the company can pay reliable dividends through thick and thin. Think about it: in a recession, new car sales usually slow down. But because people tend to keep their cars longer when times are tough—and because older cars tend to need more replacement parts—GPC's distribution business could actually prosper in a recession.
To give you an idea, in the 91 years that GPC has been around, its sales have increased in 86 of those years. Moreover, the company has grown its profits in 75 of its 91-year history. (Source: "Investor Presentation," Genuine Parts Company, last accessed December 23, 2019.)
We've profiled a lot of dividend growth stocks here at Income Investors, but I'm still amazed at what this almost century-old company manages to do. Just take a look at its latest earnings report and you'll see what I mean.
In the third quarter of 2019, GPC generated $5.0 billion of revenue. The amount not only represented a 6.2% increase year-over-year, but also marked a new record for the company. (Source: "Genuine Parts Company Reports Sales And Earnings For The Third Quarter Ended September 30, 2019," Genuine Parts Company, October 17, 2019.)
Excluding one-time items, GPC's adjusted earnings came in at $219.0 million, or $1.50 per share, for the quarter. This was an improvement from the $217.6 million, or $1.48 per share. in the year-ago period.
In the company's latest earnings report, management also updated their guidance. For full-year 2019, they expect the company's sales to increase approximately 3.5% while generating adjusted earnings of $5.60 to $5.68 per share.
Considering that GPC is paying $3.05 per share in dividends for the year, achieving the midpoint of its guidance range would allow the company to have a payout ratio of 54.1%. Combined with a growing a business, it's easy to see that GPC not only has a safe dividend policy, but also has plenty of room for future dividend increases.
Why GPC Stock Could See Further Upside
One thing that may have left GPC investors wishing for more is the company's share-price performance. For most of the last five years, Genuine Parts Company stock has been trading sideways.
But that could be about to change, because there is a catalyst on its way.
You see, U.S. auto sales reached a whopping 17.3 million vehicles in 2018, marking the fourth consecutive year that auto sales were above the 17-million mark. (Source: "Car Sales Keep Pace in 2018, Defying Predictions of a Downturn," The Wall Street Journal, January 3, 2019.)
Auto sales tend to be cyclical, so I wouldn't expect these numbers to keep rising forever. But the neat thing is, the record number of vehicles that were sold in the last several years will need replacement parts down the road.
Statistics suggest that the prime years for aftermarket repairs start in year six of a vehicle's life. Therefore, in the next few years, there could be a big surge in demand for automotive replacement parts, boosting GPC's distribution business.
When that happens, it could also give investors a new reason to warm up to GPC stock.
Bottom Line on Genuine Parts Company
Of course, no one can predict stock-price movement with certainty. And as we've seen plenty of times in the past, even the most solid recession-proof dividend companies could see their share prices tumble in the event of a market sell-off.
But with a conservative payout ratio and a rock-solid business that's still growing, Genuine Parts Company shall remain a top pick for dividend growth investors.