Genuine Parts Company: 64 Years of Dividend Increases from an Unlikely Industry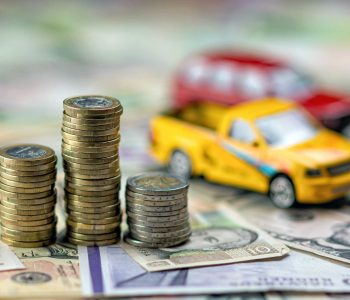 1 Reliable Dividend Growth Stock to Think About
Auto sales are cyclical. And that means when the economy is struggling due to the COVID-19 pandemic, companies in the automotive industry aren't doing that well. Earlier this year, both General Motors Company (NYSE:GM) and Ford Motor Company (NYSE:F) decided to suspend their dividend payments.
Yet investors of Genuine Parts Company (NYSE:GPC) are still collecting reliable dividends as usual. Better yet, that dividend stream has been increasing for decades.
You see, while Genuine Parts Company is often associated with the automotive industry, it is not an automaker. Instead, GPC specializes in the distribution of automotive replacement parts and industrial parts.
Headquartered in Atlanta, the company has a network of more than 3,600 operations located in the U.S., Canada, Mexico, Australia, New Zealand, Singapore, Indonedia, France, the U.K., Germany, Poland, the Netherlands, Belgium, and China.
Other than GPC's famous "NAPA" auto parts brand, you probably don't hear much about the company. But General Parts Company actually has the largest auto parts network in the world. Founded in 1928, the parts company has grown its sales in 87 years of its 92-year history. (Source: "Genuine Parts Investor Presentation," Genuine Parts Company, last accessed October 22, 2020.)
Considering the ups and downs the world economy has been through since GPC's inception, the growth in its business is quite impressive.
What's more impressive, though, is the company's track record in paying dividends.
As I mentioned earlier, because of the cyclical nature of the automotive industry, it's not really known for producing durable dividend payers. However, Genuine Parts Company has raised its dividend every year for the past 64 years.
The latest dividend hike was announced in February 2020, when the company's board of directors agreed to increase the quarterly payout by four percent to $0.79 per share. (Source: "Genuine Parts Company Marks 64th Consecutive Year Of Increased Dividends And Announces Officer Changes," Genuine Parts Company, February 18, 2020.)
With GPC stock trading at $96.18 per share, the quarterly payout translates to an annual dividend yield of 3.3%.
Of course, Genuine Parts Company's business still took a hit from the pandemic. In the second quarter of this year, GPC's sales declined 14.2% year-over-year to $3.8 billion. Excluding divestitures, net sales from continuing operations were still down 10.1%. (Source: "Genuine Parts Company Reports Second Quarter 2020 Results," Genuine Parts Company, July 30, 2020.)
GPC's second-quarter adjusted earnings per share came in at $1.32. While the amount represented a 10.2% decline from the year-ago period, it covered the company's $0.79 per share quarterly dividend payment with ease.
Better yet, as the economy started to recover, GPC's business quickly began to improve.
In the third quarter of 2020, Genuine Parts Company generated $4.4 billion in sales, down just 3.4% from a year ago. And after excluding divestitures, the company's net sales from continuing operations actually grew 0.8% year-over-year. (Source: "Genuine Parts Company Reports Third Quarter 2020 Results," Genuine Parts Company, October 22, 2020.)
Meanwhile, GPC generated adjusted earnings of $1.63 per share, marking a 17% increase year-over-year. And again, the company had no problem covering its dividend.
At this point, I wouldn't say that the automotive industry is out of the woods. But due to the nature of General Parts Company's business, the dividend should be safe even if we enter another recession.
You see, as cars get older, they tend to need more replacement parts. Therefore, if new car sales are down and people keep their old cars for longer due to an economic downturn, there may be more demand for replacement parts. And GPC would be right there to capitalize on that demand.
Obviously, there is uncertainty ahead for GPC's business. The company decided not to provide an outlook, citing "continued lack of visibility." (Source: Ibid.)
Another thing worth noting is that due to the extraordinary economic climate, Genuine Parts Company has become thriftier when it comes to deploying capital. In particular, the company expects to spend $150.0 million to $200.0 million in capital expenditures in full year 2020, which represents a 35% to 50% reduction from its original plan. GPC has also suspended its share repurchase program. Dividends, though, remain a priority for the company.
Bottom Line on Genuine Parts Company
Given the solid performance of this automotive replacement parts distributor this year, you might think GPC stock would be a hot commodity. But that's not really the case. Year-to-date, Genuine Parts Company's shares have slipped around 8.5%.
Considering that the company has a resilient business and still offers generous dividends, the pullback in its stock price could represent an opportunity for income investors.