Genesis Energy, L.P.: Lock in a 9.9% Yield by October 29?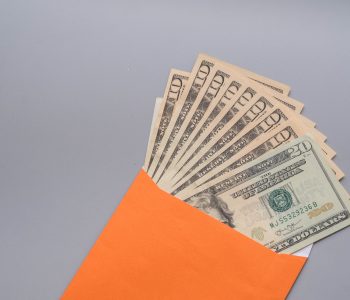 iStock.com/sakdam
Looking to Earn an Ultra-High Dividend Yield? Read This
To yield-seeking investors, few stocks look more attractive than Genesis Energy, L.P. (NYSE:GEL). The partnership might not make headlines often in the financial media, but it offers a yield that's higher than the vast majority of stocks in today's market.
To lock in that generous yield, investors might want to act quickly. Genesis Energy's management is about to mail out another round of distribution checks in just a few weeks. To be eligible for that payment, investors would need to take action by October 29.
Let me explain.
Headquartered in Houston, Texas, Genesis is a master limited partnership (MLP) with four operating divisions: "Offshore Pipeline Transportation," Sodium Minerals and Sulfur Services," Onshore Facilities and Transportation," and "Marine transportation."
Through these four divisions, the partnership provides a wide range of services to oil producers, refineries, and industrial and commercial enterprises.
Genesis Energy, L.P. Pays Oversized Distributions
One thing to note about MLPs is that they are pass-through entities. As long as an MLP distributes most of its available cash to unitholders, it pays little to no income tax at the company level. As a result, MLPs tend to provide higher distribution yields than traditional corporations.
In the case of Genesis Energy, the partnership currently has a quarterly distribution rate of $0.55 per unit. With GEL stock trading at $22.24 per unit, that quarterly rate translates to an annual yield of 9.9%.
Of course, when most stocks on the market can't even pay five percent, a yield that's approaching the double-digit mark doesn't seem like the safest bet. So before taking out your wallet, let's take a look at whether this MLP has the ability to support its generous distribution policy.
Genesis Energy reports something called available cash before reserves, which is similar to distributable cash flow reported by many other MLPs.
In 2018, the partnership generated adjusted available cash before reserves of $423.8 million while paying $262.3 million in common-unit distributions. That translated to a distribution coverage ratio of 1.62 times, meaning the company generated 62% more cash than what was needed to fulfill its distribution obligation last year. (Source: "Genesis Energy, L.P. Reports Fourth Quarter 2018 Results," Genesis Energy, L.P., February 20, 2019.)
Fast forward to this year, and things look just as solid.
In the first six months of 2019, Genesis Energy's available cash before reserves came in at $189.4 million. Its common-unit distributions, on the other hand, totaled $134.8 million. As a result, the partnership achieved a distribution coverage ratio of 1.41 times. (Source: "Genesis Energy, L.P. Reports Second Quarter 2019 Results," Genesis Energy, L.P., August 6, 2019.)
Compared to other ultra-high yielders, what Genesis Energy has achieved is a very wide margin of safety.
Of course, what we just looked at is what GEL stock has delivered in the past, and past performance is no guarantee of future results.
Still, if you listened to the partnership's latest earnings conference call, you'd know that its management plans to continue returning an oversized amount of cash to unitholders.
"Our target coverage ratio, including all preferred cash distributions, remains 1.4 times to 1.6 times and we expect our quarterly distribution rate will remain at $0.55 per common unit for the foreseeable future," said Genesis Energy's Chief Executive Officer Grant Sims. (Source: "Genesis Energy, L.P. (GEL) CEO Grant Sims on Q2 2019 Results – Earnings Call Transcript," Seeking Alpha, August 6, 2019.)
Lock in an Ultra-High Yield by October 29?
On October 8, the board of directors of Genesis Energy, L.P.'s general partner declared a quarterly cash distribution of $0.55 per common unit. The distribution is payable on November 14 to unitholders of record as of October 31. (Source: "Genesis Energy, L.P. Declares Quarterly Distribution," Genesis Energy, L.P., October 9, 2019.)
Investors interested in collecting that payment should pay attention to the ex-dividend date because if someone buys the stock on the ex-dividend date, they would not be entitled to the dividend. Instead, the dividend will go to the seller. In the case of GEL stock's recently declared distribution, the ex-dividend date is set to be October 30.
Therefore, if an investor wants to be eligible for Genesis Energy stock's next payment, they would need to own the partnership's common units before the ex-dividend date. Therefore, the last day to take action is October 29.