GEL Stock: Is Genesis Energy a Top High-Dividend Stock?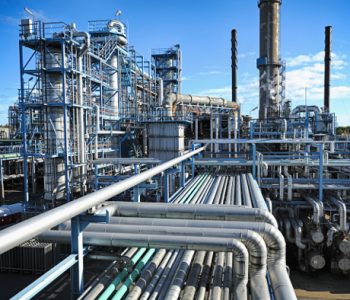 Dividend Investors Should Take a Look at GEL Stock
You might not have heard of Genesis Energy, L.P. (NYSE:GEL), but this master limited partnership (MLP) has been rewarding dividend investors with high yields for quite some time.
For those not in the know, MLPs are publicly traded partnerships in the midstream energy business. They are exempt from corporate taxes and are required by law to distribute almost all available cash to investors.
Genesis Energy is a growth-oriented MLP formed in December 1996. The partnership business' activities mainly focus on providing services around and within refinery complexes. It provides gathering and transportation of crude oil, assistance in refineries' sulfur balancing requirements, and transportation services and market outlets for finished refined products.
The key to note here is that Genesis Energy is not drilling new wells, so it doesn't have to worry about the price of oil as much as upstream companies. Oil prices are still in the doldrums, but GEL stock keeps delivering handsome returns to dividend investors.
What's more impressive is the partnership's ability to raise its payout. Many MLPs are proud to have increased their distribution rate every year, but Genesis Energy is doing that on a quarterly basis. The latest distribution hike came last month, when the partnership raised its quarterly distribution rate to $0.70 per share, translating to an annual yield of 8.57%. This marked the 45th consecutive quarter in which Genesis Energy has increased its quarterly distribution. Over the past five years, GEL stock's quarterly payout has increased by 63.7%. (Source: "Genesis Energy, L.P. Increases Quarterly Distribution," Genesis Energy, L.P., October 5, 2016.)
An 8.57% yield makes Genesis Energy a true high-dividend stock, but some investors might worry that the distribution hikes were too aggressive. The good news is that the partnership achieved a 1.15-times distribution coverage ratio in the third quarter, giving it a margin for error.
Despite delivering handsome dividends, GEL stock has not received much optimism from investors lately, and that likely had something to do with its latest earnings report. The results looked shockingly bad at first glance. In the third quarter of 2016, the partnership generated $460.1 million in revenue, a 19.6% decline year-over-year. Net income came in at $32.1 million, a whopping 91% drop from the year-ago period. (Source: "Genesis Energy, L.P. Reports Third Quarter 2016 Results," Genesis Energy, L.P., November 3, 2016.)
The thing is, though, that the year-ago quarter included a one-time non-cash gain of $335.3 million from a step up in basis to fair value of the partnership's historical interests. This was the result of certain interests acquired in the acquisitions of the offshore pipeline and services business of Enterprise Products Partners L.P. (NYSE:EPD) and its affiliates. (Source: Ibid.)
Excluding that one-time gain, Genesis Energy's net income would have been $27.9 million for the year-ago quarter. This means in the third quarter of 2016, the partnership would have grown its net income by 15.1%.
There are other metrics supporting this argument. Cash flow from operating activities was $124.7 million, up three percent year-over-year. Adjusted earnings before interest, taxes, depreciation, and amortization was $131.8 million, a four-percent increase from the year-ago period. Still, on the trading session following the earnings announcement, Genesis Energy's stock price dropped 3.28%.
The Bottom Line on GEL Stock
At the end of the day, your investment decisions should also take into account what your investment goals are. If you are looking for huge capital gains, then Genesis Energy stock is probably not the right one for you. The partnership runs a solid business, which in some way could be described as "energy toll roads." While that model is great for churning out consistent cash flow, it's probably not going to make GEL stock shoot through the roof anytime soon.
However, for dividend investors, Genesis Energy is worth taking a serious look at because of its ability to grow its already impressive distributions.
Also Read:
MLP Stock List: Earn Reliable Income from These Energy Partnerships
The Best Pipeline Stocks for Retirement Income