General Motors Company's Earnings Forecast for Dividend Investors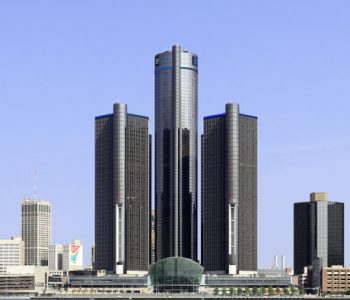 iStock.com/wellesenterprises
If You Are Considering GM Stock for Dividends, Read This
"If the company can actually grow its earnings—opposite to what the market believes—investors might warm up to GM stock gain."
That's what I told readers of Income Investors at the beginning of last year. In that piece, I explained why General Motors Company (NYSE:GM) could provide investors with upside potential.
I hope you took my advice. Since the article was published, General Motors Company has beaten Wall Street's earnings-per-share (EPS) estimates every single quarter. At the same time, GM stock also surged nearly 20%. Not bad for a large-cap dividend stock.
Now, General Motors has just updated its earnings guidance. Let's take a look at what it could mean for income investors going forward.
On Tuesday, January 16, General Motors Company announced that it expects its 2018 results "to be largely in line" with expected results in 2017. (Source: "GM Forecasts Strong Earnings in 2018," General Motors Company, January 16, 2018.)
Also Read:
GM Stock: 3 Simple Reasons to Own General Motors Company
At first glance, this seems a bit underwhelming. However, keep in mind that GM had a great year in 2017. While the company has yet to report full-year results, management is projecting a record adjusted earnings-per-share figure, and this would be built on the already record-setting earnings in 2016 and 2015.
In other words, while the automotive industry is known for being cyclical, GM is expected to continue to perform at a peak level.
"GM had a very good 2017 as we continued to transform our company to be more focused, resilient and profitable," said Chairman and Chief Executive Officer Mary Barra in a statement on Tuesday. "We are positioned for another strong year in 2018 and an even better one in 2019." (Source: Ibid.)
So, 2018 is expected to be just as good as 2017, with 2019 being even better. But what could drive General Motors' sales and profits up from the already impressive current levels?
Well, the catalyst lies in its next generation of full-size pickup trucks.
You see, General Motors will introduce the all-new 2019 model year "Chevrolet Silverado" full-size pickup truck later this year. According to the company's president, Dan Ammann, the new truck will have eight distinct models, offering a variety of trim levels and engine and transmission combinations to meet the needs of a wide range of customers. Moreover, General Motors will launch the new "GMC Sierra"—a premium version of the Silverado—to appeal to premium truck buyers.
Now, keep in mind that the Chevrolet Silverado is by far the company's best-selling vehicle in the U.S., with 585,864 units sold in 2017. By introducing a new version of this truck, which already has a huge following, General Motors could generate considerably more sales and profits in the coming years. (Source: "Auto Sales," The Wall Street Journal, January 3, 2018.)
This is also good news for dividend investors. One of the things that income investors often have to worry about when it comes to automotive companies is the cyclical nature of the industry. When the industry is booming, companies can dish out generous dividends. But when the industry enters a downturn, the payouts could shrink.
That's why Tuesday's forecast is reassuring. General Motors' 2017 adjusted earnings are expected to come in at the high end of the previously stated range of $6.00 to $6.50. This would be substantially more than the $1.52 of dividends declared and paid for the year. If GM achieves Tuesday's guidance, has a similarly strong year in 2018, and a better one in 2019, it should have no problem covering its payout.
Trading at around $44.41 apiece, GM stock offers an annual dividend yield of 3.4%.