Why General Motors Company is Now a Top Dividend Stock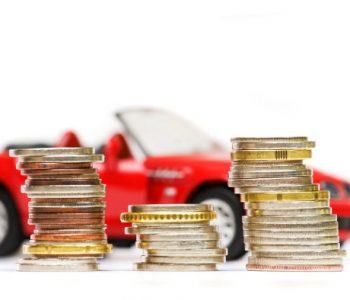 The market giveth and the market taketh away. After a white-hot three-month run, General Motors Company (NYSE:GM) stock is now down to its lowest level since the first trading day of 2017.
So what's going on? Well, last week, the shares pulled back largely on disappointing January U.S. sales figures. And on Tuesday, GM stock sank nearly five percent after reporting its fourth-quarter (Q4) results.
Now, you might think that GM is going through some sort of sharp sales slump, given the stock market's reaction over the past couple of weeks. Moreover, the pullback might suggest some sort of threat to the dividend.
The truth, however, is that General Motors is doing just fine. Let me explain by going over the Q4 numbers.
Firing on Most Cylinders
Believe it or not, but GM has once again easily topped expectations. The Q4 adjusted earnings per share clocked in at $1.28, beating the average analyst estimate of $1.17, while revenue increased 11% year-over-year to $43.9 billion, besting the consensus of $41.5 billion.
The better-than-expected results were driven by strength in North America, where the segment generated a $2.6-billion adjusted earnings before interest and taxes (EBIT) profit. Moreover, total automobile sales were up 3.3% year-over-year to 2.78 million vehicles; not too shabby.
The cause for investor concern, however, was in GM's Europe segment, which posted a full-year 2016 loss of $257.0 million, driven primarily by the negative impact of Brexit.
Without Brexit, GM would have met its break-even goal for the year. But now, management is simply hopeful that its Europe segment will break even in 2018, with 2017 losses expected to be in the same range as 2016.
"Despite a $300 million impact from Brexit, we reduced losses by $550 million year-over-year," said Chief Financial Officer Chuck Stevens in a conference call with analysts. "However, Brexit is a reality and we need to take renewed actions to get back on the path to a sustainable business and we will. Heading into 2017, we would expect relatively flat performance versus 2016 as we work to mitigate the Brexit impact." (Source: "General Motors (GM) Q4 2016 Results – Earnings Call Transcript," Seeking Alpha, February 5, 2017.)
Cash is Still King
Aside from GM's Brexit headaches, management is doing what it needs to do for shareholders.
While GM Europe's loss of $257.0 million fell short of break-even expectations, it was still a vast improvement over the $813.0-million loss in 2015. And, as I touched on earlier, North American sales remain strong, translating into awesome free cash flow generation: Q4 automotive free cash flow grew by $2.0 billion year-over-year.
Furthermore, management expects to generate roughly $6.0 billion in automotive free cash flow for 2017 and sees full-year North American margins of 10%-plus.
Naturally, that kind of cash flow and profitability bodes well for dividend investors and should continue to support strong capital returns. In fact, in 2016, GM returned a substantial $4.8 billion to shareholders, including $2.3 billion in dividends and $2.5 billion in stock buybacks.
This isn't the old, cash-strapped GM anymore.
The Bottom Line On GM Stock
I think the pullback in GM stock is somewhat unjustified. GM's North American unit is finally healthy, cost-efficiency is improving, cash is building, and shareholders continue to get paid handsomely with robust dividends and healthy share repurchases.
While the company's European losses are certainly cause for concern, it's more of an isolated cost issue. After all, GM's "Opel" and "Vauxhall" brands still managed to improve market share in 18 of 22 European markets in 2016.
When you couple GM's strong operating momentum with a now-sluggish stock price and dividend yield of 4.8%, it's difficult not to view it as a top long-term pick.