General Mills, Inc.: Why GIS Stock is a Top Dividend Play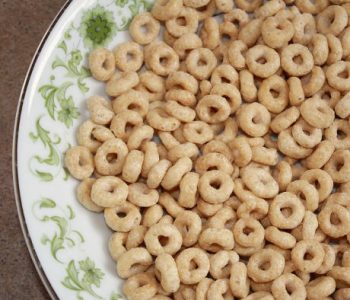 117 Years of Uninterrupted Dividend Payments
As a leading global food company, General Mills, Inc. (NYSE:GIS) has a long history of providing investors with both reliable dividend growth and capital appreciation. It has (along with its predecessor firm) paid dividends without interruption or reduction for the last 117 years. Further, it has raised its annual dividend for the last 14 consecutive years. Going forward, the company's robust operating cash flow ensures it will able to cover its dividends and stock repurchase program.
Despite being home to some of the world's most recognizable brands, the company has been reshaping its portfolio for growth, focusing its resources on brands and geographic markets with the greatest growth opportunities. To that end, it sold its "Green Giant" business and either closed or sold off certain international business units. At the same time, the company has been acquiring new businesses in an effort to modernize its product portfolio to meet the changing tastes of its growing customer base.
About General Mills, Inc.
One of the world's largest food companies with products in over 100 countries, General Mills has been working towards revising its portfolio for the purpose of growth, targeting brands and markets with the most growth potential. General Mills' share price has risen approximately 15% year to date and it has paid dividends—the current yield is three percent, or $1.92 per share—for 117 consecutive years.
The company has increased its annual dividend for the last 14 consecutive years. In 2011, the company paid an annual dividend of $1.12, but by 2015, its annual dividend payout had increased 40%, to $1.57 per share. Over the same period of time, the company's share price increased 88.65%. Currently trading near $63.09 per share, General Mills' share price is up 13.5% since the beginning of January. The S&P 500, for the sake of reference, is up just 5.3%.
GIS Announces Q1 Results
On September 21, General Mills announced its financial results for the first quarter of fiscal 2017, ended August 28, 2016. The company announced that first-quarter net sales slipped 7.05 to $3.9 billion. Lower first-quarter revenue was influenced by lower organic net sales, the process of selling off Green Giant, and the current state of foreign exchange. (Source: General Mills Reports 2017 First Quarter Results," General Mills, Inc., September 21, 2016.)
First-quarter net income was down three percent at $409.0 million, or $0.67 per share. Adjusted diluted earnings per share (EPS), which excludes certain items affecting comparability of results, came in at $0.78 in the first quarter, down one percent from the prior year. Constant-currency adjusted diluted EPS were also down one percent.
"Our first-quarter profit margin expansion and EPS results reflect continued good progress on our productivity and cost-savings initiatives," said Ken Powell, chairman and chief executive officer of General Mills, Inc.  "However, our net sales performance did not meet our expectations due to the challenging macro environment, a difficult year-over-year comparison, and a slower start to the year on certain businesses."
This is Why You Should Consider General Mills, Inc.
Despite the economic conditions and impact of foreign exchange headwinds, General Mills continues to make money and reward investors, just like it has for the last 117 years.
In the first quarter, General Mills paid $291.0 million in dividends, a nine-percent increase over the first quarter of last year. The company also repurchased 5.6 million shares of common stock for a total of $400.0 million.
On September 27, the company declared a quarterly dividend at the prevailing rate of $0.48 per share. General Mills' current annualized dividend rate of $1.92 per share represents an increase of eight percent over the annual dividend of $1.78 paid in fiscal 2016.
To help deliver consistent growth and sustainable top-tier returns to shareholders, General Mills announced a "Consumer First" initiative back in February, which aims to modernize its product portfolio. (Source: "Consumers come first: General Mills at CAGNY 2016," General Mills, Inc., February 15, 2016.)
That includes:
Making Cheerios gluten-free in the U.S.
Removing artificial flavor and colors from its cereals
Investing in natural and organic foods
Launching organic cereals
Expanding international product lines
"We expect our organic net sales performance will improve over the remainder of the year as key Consumer First initiatives gain traction and as our prior-year comparisons ease," Powell explained. "At the same time, our commitment to our Growth and Foundation portfolio segmentation – and our progress on Holistic Margin Management and our other cost savings initiatives – gives us good visibility to achieving our previously announced profit goals for fiscal 2017 as well as our target of 20 percent adjusted operating profit margin by fiscal 2018."
General Mills reiterated its key fiscal 2017 targets, including:
Organic net sales growth ranging from flat to down two percent
Constant-currency total segment operating profit increasing six to eight percent
Constant-currency adjusted diluted EPS growing six to eight percent from the base of $2.92 earned in fiscal 2016. At current exchange rates, the company estimates a $0.02 headwind from currency translation in 2017