General Mills, Inc. Announces Cash Payment to Shareholders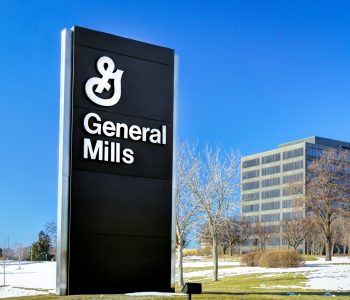 iStock.com/Wolterk
GIS Stock Returning Cash to Investors
General Mills, Inc. (NYSE:GIS) stock had quite a choppy ride over the past year. But the company still deserves income investors' attention for a very simple reason: it provides an increasing stream of dividends.
On March 19, after the closing bell, General Mills announced that its board of directors declared a quarterly cash dividend of $0.49 per share. The dividend will be paid on May 1 to shareholders of record as of April 10. (Source: "General Mills Quarterly Dividend Declared," General Mills, Inc., March 19, 2018.)
To be eligible for that payment, investors need to own shares of GIS stock before the ex-dividend date of April 6.
As a multinational food company, General Mills is known for paying stable dividends. The company has raised its quarterly dividend rate every year since 2004. Moreover, if you include its predecessor, you'd see that General Mills has been paying uninterrupted dividends for 119 years. (Source: "Dividends and Stock Splits," General Mills, Inc., last accessed March 19, 2018.)
The company's dividend hikes are backed by a rock-solid business. General Mills has a strong brand portfolio, including well-known names such as "Cheerios," "Nature Valley," "Yoplait," and "Häagen-Dazs."
Due to the concern of consumers embracing the health and wellness trend, sentiment hasn't exactly been bullish toward GIS stock lately. Over the last 12 months, General Mills shares have tumbled 16.7%.
However, the company still has more than enough resources to cover its payout. In the first six months of General Mills' fiscal-year 2018, it earned a net income of $1.43 per diluted share while declaring total dividends of $0.98 per share. (Source: "General Mills Reports Fiscal 2018 Second-Quarter Results," General Mills, Inc., December 20, 2017.)
In other words, the company had a payout ratio of 68.5%, leaving plenty of room for future dividend increases.
Trading at $50.21 apiece, General Mills stock offers an annual dividend yield of 3.9%.