General Dynamics Corporation Raises Cash Payment to Shareholders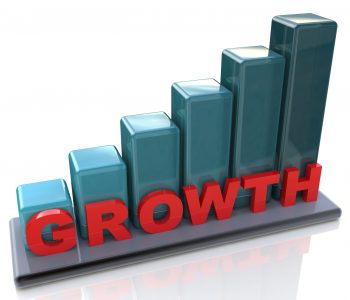 iStock.com/Terminator3D
GD Stock Increases Its Dividend by 10.7%
As one of the biggest defense contractors in the world, General Dynamics Corporation (NYSE:GD) stock has had a huge rally over the last several years. What's lesser known is that, other than providing sizable capital gains, the Virginia-based company also rewards shareholders with an increasing stream of dividends.
On March 7, General Dynamics announced that its board of directors had declared a regular quarterly dividend of $0.93 per share. This represents a 10.7% increase from the company's previous payout of $0.84 per share. The higher dividend is payable on May 11, 2018 to shareholders of record as of April 13. (Source: "General Dynamics Board Increases Dividend," PR Newswire, March 7, 2018.)
Note that the announcement marked General Dynamics Corporation's 21st consecutive annual dividend hike. Most recently, the payout increases have been quite substantial. In just the last five years alone, the company's' quarterly dividend rate has grown by 66.1%. (Source: "Dividend/Split History," General Dynamics Corporation, last accessed March 7, 2018.)
At its current price, GD stock offers a forward annual dividend yield of 1.65%.
The aerospace and defense company's dividend hikes have been backed by a growing business. In the fourth quarter of 2017, General Dynamics Corporation generated $8.3 billion of revenue, representing an 8.1% increase year-over-year. Adjusted earnings came in at $2.50 per share, up 32.3% from the year-ago period. (Source: "General Dynamics Reports Fourth-Quarter, Full-Year 2017 Results," General Dynamics Corporation, January 24, 2018.)
In full-year 2017, the company's earnings from continuing operations totaled $9.95 per share, representing a 15.2% increase from 2016.
Going forward, General Dynamics Corporation is well-positioned to continue growing its business. The demand for the company's products has been strong across its operating segments. At the end of 2017, General Dynamics had a total revenue backlog of $63.2 billion.