Genesis Energy, L.P.: Lock in a 12.6% Yield by October 28?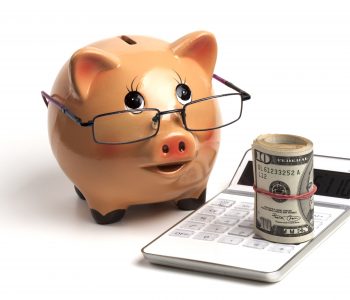 Little-Known Stock with a Big Yield
Most people have never heard of Genesis Energy, L.P. (NYSE:GEL), yet it's one of the highest-yielding stocks in today's market.
The partnership will be mailing out the next round of distribution checks soon. To be eligible for that payment, investors need to act by October 28.
Allow me to explain…
Headquartered in Houston, TX, Genesis Energy is a midstream energy master limited partnership (MLP) with four operating segments: offshore pipeline transportation; refinery services; onshore facilities and transportation; and marine transportation. The MLP serves refineries, oil producers, and industrial and commercial customers.
The No. 1 reason to check out GEL stock is the yield. Right now, Genesis Energy, L.P. has a quarterly distribution rate of $0.15 per unit—that's $0.60 per unit annualized. With the stock trading at $4.76 per common unit, the MLP's payout translates to a staggering annual yield of 12.6%.
If you've been following the energy industry, you'd know that MLPs tend to be generous distribution payers because they're pass-through entities. As long as an MLP distributes most of its available cash to investors, it pays little to no income tax at the corporate level.
In the case of Genesis Energy stock, the yield is impressive even by MLP standards.
Of course, given what has happened this year, a double-digit-yielding energy stock may not look like the safest bet. And frankly, GEL stock does not have a perfect distribution history. At the beginning of this year, the partnership had a quarterly distribution rate of $0.55 per common unit.
In other words, while GEL is a high-yield stock, its current payout level is actually the result of a sizable distribution cut.
Still, with the COVID-19 pandemic and the resultant economic downturn, dividend cuts haven't been uncommon in a lot of industries. As forward-looking investors, what we want to know now is whether this MLP can afford its new distribution level.
Well, if things can go like they did in the second quarter, the answer is yes.
You see, Genesis Energy reports something called available cash before reserves, which at other MLPs is often referred to as distributable cash flow.
In the second quarter, the company generated $50.4 million in available cash before reserves, which marked a substantial decline from the $93.5 million earned in the year-ago period. (Source: "Genesis Energy, L.P. Reports Second Quarter 2020 Results," Genesis Energy, L.P., August 5, 2020.)
However, because Genesis Energy had a lower distribution rate, its cash distributions to common unitholders totaled just $18.4 million for the quarter. As a result, the partnership achieved a distribution coverage ratio of 2.7 times.
With such strong distribution coverage, Genesis Energy not only achieves a margin of safety, but also creates the possibility of distribution increases in the future.
Collecting Distribution Checks from Genesis Energy, L.P.?
On October 7, the board of directors of Genesis Energy's general partner declared a quarterly cash distribution of $0.15 per unit on the partnership's common units. The distribution is payable on November 13 to unitholders of record as of October 30. (Source: "Genesis Energy, L.P. Declares Quarterly Distribution," Genesis Energy, L.P., October 30, 2020.)
The ex-dividend date is set one business day before the record date—October 29. If an investor purchases GEL stock on or after the ex-dividend date, they won't receive the previously declared distribution; instead, the payment will go to the seller.
Therefore, if an investor wanted to collect the upcoming payment from Genesis Energy, L.P., they would need to own the stock before the ex-dividend date. In other words, the last day to take action is October 28.