This Overlooked Monthly Dividend Stock Pays Investors 10.1%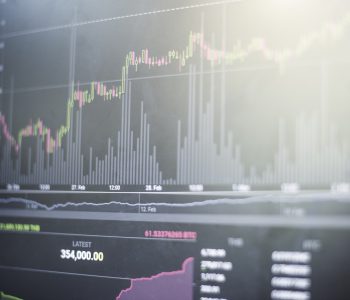 iStock.com/Kritmongkholrat
If You Want to Earn Monthly Dividends, Read This
Since I started in this business, I have never met anyone who doesn't like monthly dividends.
The reason is simple: our bills are due every month, yet most companies pay dividends on a quarterly basis. It would take some serious budgeting to match quarterly dividends with monthly expenses.
Fortunately, in the U.S. stock market, there are a few dozen companies that pay dividends every month. Great Elm Capital Corp (NASDAQ:GECC) happens to be one of the most generous.
Headquartered in Waltham, Massachusetts, Great Elm Capital is a business development company that invests in America's middle-market businesses. Its primary focus is lending to private middle-market companies, which typically have enterprise values of between $100.0 million and $2.0 billion.
By earning a recurring stream of interest payments from its debt investments, Great Elm Capital can pay a steady dividend.
Right now, the company has a monthly dividend rate of $0.083 per share, giving GECC stock a staggering annual yield of 10.1%.
Of course, in today's market, a humongous dividend yield can spell trouble. In particular, for double-digit yielders, dividend cuts are not uncommon. The thing is, though, Great Elm Capital actually has more than enough resources to cover its payout.
In the fourth quarter of 2017, Great Elm Capital generated net investment income of approximately $6.4 million, or $0.60 per share. It declared three monthly dividends during this period, totaling $0.249 per share. That translated to a very conservative–and very safe–payout ratio of 41.5%. In fact, since Great Elm Capital started paying monthly distributions in 2017, the company's net investment income has covered its dividends every single quarter. (Source: "Great Elm Capital Corp. Announces Fourth Quarter 2017 Financial Results; Net Investment Income of $0.60 Per Share; Board Declares Second Quarter 2018 Distribution of $0.25 Per Share ($0.083 Per Share Per Month)," Great Elm Capital Corp, March 12, 2018.)
What's more, because of Great Elm Capital's solid financial performance, management decided to reward shareholders with special distribution of $0.20 per share in December 2017. In other words, investors who held onto Great Elm Capital Corp shares in 2017 collected total dividends of $1.196 per share.
At the current price, GECC stock has a trailing 12-month yield of more than 12%. Moreover, even after including the special dividend, the company's payout ratio in the fourth quarter of 2017 was still below 75%.
The reason why Great Elm Capital can pay such generous dividends lies in its high-yield debt portfolio. As of December 31, 2017, the company's portfolio consisted of investments in 20 companies across more than 15 industries. The weighted average yield on those investments was 15.3%. (Source: "Investor Presentation – Quarter Ended December 31, 2017," Great Elm Capital Corp, last accessed March 14, 2018.)
Note that by the end of 2017, 99.8% of Great Elm Capital's portfolio was invested in first-lien and/or senior secured instruments. This means that even if the borrower defaults, there's still a chance for the company to get its money back.
Ultimately, compared to dividend giants like Johnson & Johnson (NYSE:JNJ) and The Coca-Cola Co (NYSE:KO), Great Elm Capital's business may not look that solid. But with a well-covered 10.1% yield and a monthly dividend schedule, GECC stock could represent an income opportunity.