This Is Why GE Stock is Surging Today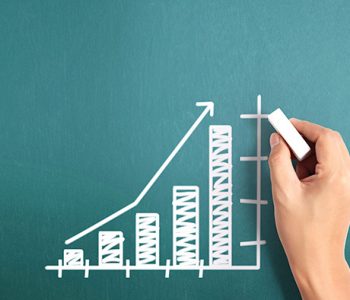 GE Stock Hikes Dividend 4.3%
General Electric Company (NYSE:GE) announced a quarterly dividend hike Friday, sending shares of GE stock surging.
General Electric raised its quarterly dividend by 4.3% to $0.24 per share, from $0.23 per share. The new dividend will be payable on January 25, 2017 to shareholders of record as of December 27, 2016. (Source: "GE Board of Directors Approves 4% Increase in Quarterly Dividend," General Electric Company, December 9, 2016.)
"GE has continued to deliver for our shareholders in 2016," said GE Chairman and Chief Executive Officer Jeff Immelt. "We have a disciplined capital allocation strategy with a plan to return approximately $30 billion of cash to shareholders this year. This dividend increase is in line with our multi-year capital allocation framework to have a dividend payout ratio of 45-50% and then grow the dividend in line with earnings."
GE stock popped $0.26 per share, or 0.84%, to $31.80 in midday trading Friday. At the current stock price, the new annual dividend rate implies a dividend yield of three percent.
For shareholders, the modest dividend hike is a sign that GE's turnaround strategy is paying off.
For a little over a year, GE has been divesting its risky financial business to focus more on its old-fashioned industrial divisions. The company aims to generate about 90% of its operating earnings from industrial activities in 2018, up from 58% in 2014. Chief Financial Officer Jeff Bornstein expects to divest the last piece of their financial services operations during the third quarter.
GE has also positioned itself as the world's leading digital industrial company, taking on various initiatives that leverage the industrial Internet–in other words, the "Internet of Things" (IoT) for industry. By creating a suite of ongoing digital services for customers, GE has the potential to earn long-term streams of recurring income.
Put another way, GE is moving to a razor-and-blade business model like Procter & Gamble Co's (NYSE:PG) "Gillette" brand. Historically, GE has focused on equipment, which provide a one-time upfront profit. But, as the company's digital services business grows, GE could build up a more predictable, stable revenue base.
If GE can transform itself into a service company, the quality of its earnings should improve. That would be good news for GE stock because investors tend to assign premium multiples to businesses with stable, recurring revenues. Today's dividend hike is a sign that the company is moving closer to that end game.