GE to Return $26 Billion in Dividends, Buybacks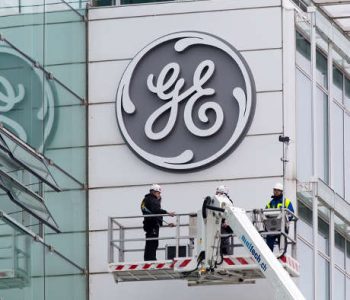 GE Capital's Exit Gives Flexibility
New York, NY — General Electric Company (NYSE:GE) plans to return $26.0 billion to investors through buybacks and dividends as the company focuses on its industrial businesses and exits from financial segments.
The GE Capital exit plan has enabled it to return $15.0 billion in dividends year-to-date, and the company's de-designation as a systemically important financial institution gives it more balance sheet flexibility.
"Investors are seeing the benefits of our portfolio transformation," said GE Chief Executive Jeff Immelt in the earnings statement. "We will continue to invest in key growth initiatives such as GE Digital, while returning $26.0 billion to investors through buyback and dividends." (Source: "GE 2Q 2016 Earnings," GE Investor Relations, July 22, 2016).
GE posted a 15% rise in revenue and better-than-expected earnings in the most recent quarter as the company continues to shift its focus toward industrial businesses.
General Electric shares, up 22% over the past year, fell 2.5% to $31.99 on the New York Stock Exchange. The company also reported a two percent decrease in orders. Profit in its oil-and-gas business dropped 48% as revenue there skidded 22%. GE has warned that revenue and profit would fall in the oil-and-gas business as crude prices continue to tumble.
"The diversity and scale of our portfolio enabled the company to perform well despite a volatile and slow growth economy," Immelt said. "We delivered $0.51 of earnings per share with strong execution in Power, Aviation and Healthcare that offset challenging environments in Oil & Gas and Transportation. We expect strong organic growth in the second half of the year and reaffirm our 2016 operating framework." (Source: Ibid.)
GE's transportation profit tumbled 18%. Profit in the power and aviation segments, meanwhile, rose nine percent and six percent, respectively.
The company said its power, aviation, and healthcare segments offset challenges in transportation and in oil and gas, but that it expects to see strong organic growth in the second half of the year.
Overall for the period ended June 30, GE reported a profit of $2.89 billion, or $0.36 a share, compared with a loss of $1.36 billion, or $0.17 a share, a year earlier. Including costs related to the payments of preferred stock dividends, the company had earnings of $2.74 million. Revenue rose to $33.49 billion from $29.23 billion.