Gap Inc (NYSE:GPS) Beats Earnings and Raises Dividends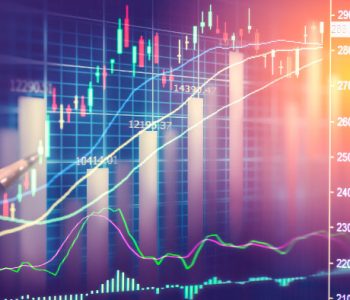 iStock.com/phongphan5922
Earnings Beat Sent Gap Inc (NYSE:GPS) Stock Soaring
U.S. stocks had a rough day on March 1, with all three major indices down more than one percent. But in after-hours trading, one company—Gap Inc (NYSE:GPS)—managed to climb more than nine percent. Let's take a look at why.
First, Gap delivered a strong earnings report. In the fourth quarter of its fiscal year 2017 ended February 3, 2018, the company's net sales grew eight percent year-over-year to $4.78 billion. This also beat Wall Street's expectation of $4.67 billion. Excluding one-time items, adjusted diluted earnings came in at $0.61 per share for the quarter, while analysts were expecting the company to report earnings of $0.58 per share. (Source: "Gap Inc. Reports Fourth Quarter and Fiscal Year 2017 Results," Gap Inc, March 1, 2018.)
Because Gap is a retailer, analysts also pay close attention to the company's same-store sales results. In the fourth quarter, Gap's comparable store sales grew five percent year-over-year, much better than analysts' expectation of a 1.7% increase. Growth was driven by the company's "Old Navy" brand, which enjoyed a nine-percent increase in comparable sales.
Note that even though many retailers have reported substantial sales declines, Gap has managed to grow its same-store sales for five consecutive quarters.
In a separate press release on Thursday, Gap announced that its board of directors declared a quarterly cash dividend of $0.2425 per share, representing a five-percent increase from its previous payment of $0.23 per share. The increased dividend is payable on or after May 2, 2018 to shareholders of record as of April 11. (Source: "Gap Inc. Announces First Quarter Dividend," Gap Inc, March 1, 2018.)
With an earnings beat and a dividend hike, shares of Gap Inc surged over nine percent in after-hours trading on March 1. GPS stock now offers a forward annual yield of 2.81%.