Gap Inc: Here's Why Gap Stock Went Crazy On Thursday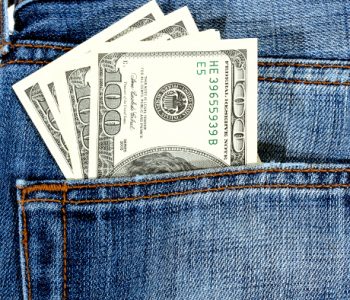 Gap Stock Surges in After-Hours Trading
Gap Inc (NYSE:GPS) stock had quite a dramatic day on Thursday. It first tumbled nearly four percent in the regular trading session. Then, in after-hours trading, GAP stock surged more than 10%. Let's take a look at why.
The company reported holiday sales results. For the November and December 2016 holiday season, Gap's net sales increased one percent year-over-year, while comparable sales were up two percent. (Source: "Gap Inc. Reports Holiday Sales Results," Gap Inc, January 5, 2017.)
Gap Inc is a global retailer selling clothing, accessories, and personal care products under the "Gap," "Banana Republic," "Old Navy," "Athleta," and "Intermix" brands.
"We're pleased with the improved momentum we saw over the holiday season, driven primarily by a positive customer response at Gap and Old Navy," said Gap Chief Financial Officer Sabrina Simmons in a statement on Thursday.
Net sales for the five-week period ended December 31, 2016 came in at $2.07 billion, a three -ercent increase from the $2.01 billion for the five-week period ended January 2, 2016.
In December 2016, the company's comparable sales rose four percent, versus a five percent decrease last year. This was driven by its Old Navy brand, which saw its comparable sales surge 12%, versus a drop of seven percent last year.
Thanks to strong holiday sales, the company is more optimistic about its full-year earnings.
"Based on these results, we now expect full-year adjusted earnings per share to be modestly above the high end of our previous adjusted guidance range of $1.92," Simmons said.
After the news came out, GAP stock surged more than ten percent in after-hours trading.
Not all retailers are as fortunate as GAP stock. Just a day ago, Macy's Inc (NYSE:M) reported that its comparable store sales declined by 2.1% year-over-year in the holiday shopping season. The retailer is also closing 68 stores, which would result in cutting 6,200 jobs. The news sent Macy's stock down more than 10% in after-hours trading on Wednesday. (Source: "Macy's, Inc. Reports November/December Sales and Revises 2016 Guidance," Macy's Inc, January 4, 2017.)