FS KKR Capital Corp: "Alternative Bank" Paying Investors 15%?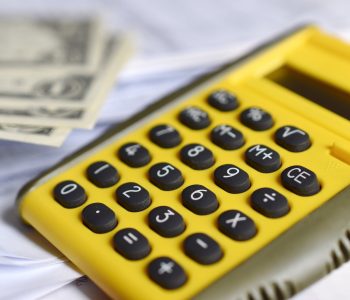 Another High-Yield Stock to Think About
With an unexpected 50-basis-point interest rate cut from the U.S. Federal Reserve, it's safe to say that, in the near future, Americans won't be getting much return from their savings accounts. And that's why today I want to talk to you about an "alternative bank" that's offering a staggeringly high payout: FS KKR Capital Corp (NYSE:FSK).
Headquartered in Philadelphia, FS KKR is a business development company (BDC) that provides customized credit solutions to private middle-market companies in the United States. While the firm doesn't serve any retail customers (which is why I call it an alternative bank), it does offer a generous income stream to both institutional and retail investors.
Of course I'm talking about the dividends. Right now, FS KKR Capital Corp has a quarterly dividend rate of $0.19 per share. At the company's current share price, that quarterly payout translates to an annual yield of about 15%.
To put that in perspective, the average dividend yield of S&P 500 companies stands at just 2.3% at the moment. (Source: "S&P 500 Dividend Yield," multpl.com, last accessed March 5, 2020.)
Of course, in today's low-yield environment, double-digit yielders are not known for their dividend safety. And frankly, FS KKR Capital stock doesn't have a perfect dividend history. Three years ago, it was paying investors $0.22275 per share on a quarterly basis. The company reduced the quarterly payout to $0.19 per share starting with its January 2018 payment. (Source: "Dividend History," FS KKR Capital Corp, last accessed March 12, 2020.)
In other words, while FSK stock is one of the highest-yielding stocks in the entire market, its current payout level was actually the result of a distribution cut.
So the big question now is, can the company afford its current dividend policy?
Can Investors Count on the Distributions From FS KKR Capital Corp?
Well, the first thing to note is that, while FS KKR Capital has the ability to invest across the corporate capital structure, it has a strong focus on senior secured lending. In particular, first lien and second lien senior secured loans accounted for more than two thirds of the company's total portfolio by fair value at the end of 2019. (Source: "Financial Information: Quarter and Year Ended December 31, 2019," FS KKR Capital Corp, last accessed March 12, 2020.)
Note that, when you are a lender of first lien, you will be standing first in line to get paid in the event of a borrower liquidation. That's why, for risk-averse income investors, FS KKR Capital's senior secured lending focus should be a good sign.
At the same time, the company's portfolio is well diversified. As of December 31, 2019, FS KKR Capital had investments in 210 portfolio companies coming from more than 10 different industries. Its top 10 portfolio companies represented just 22% of its total portfolio fair value.
Here's the neat part: as mentioned, FS KKR Capital serves the often under-served private middle-market companies. Traditional banks don't always lend to these businesses, so they often have to pay higher borrowing costs. For FS KKR Capital, that has allowed it to earn oversized interest income from its lending business.
At the end of 2019, the weighted average annual yield on the company's accruing debt investments was a whopping 9.7%. This lucrative lending business is one of the main reasons why FS KKR Capital has established a generous dividend policy.
Still, to really analyze a BDC's dividend safety, we need to take a look at its net investment income and compare the number with its actual cash payout.
In the fourth quarter of 2019, FS KKR Capital generated net investment income of $0.20 per share, representing a 5.3 percent increase year-over-year. Notably, the amount was in excess of the company's quarterly dividend payment of $0.19 share. (Source: "FSK Reports Fourth Quarter and Annual 2019 Results and Declares Regular Distribution for First Quarter," FS KKR Capital Corp, February 27, 2020.)
In full-year 2019, the BDC's net investment income came in at $0.79 per share. Its dividend payments, on the other hand, totaled $0.76 per share for the year. So again, the company managed to cover its payout.
"From a dividend perspective in 2019, we are pleased that we over-earned the dividend for the full year with net investment income coverage up 104%," said FS KKR Capital's Chairman and Chief Executive Officer Michael Forman during the company's latest earnings conference call. (Source: "FS KKR Capital Corp (FSK) CEO Michael Forman on Q4 2019 Results – Earnings Call Transcript," Seeking Alpha, February 28, 2020.)
"As we move into 2020, we continue to expect our net investment income will be positively impacted due to the incentive fee look-back provision in our advisory agreement."
Last but certainly not least, FS KKR reported a net asset value of $7.64 per share at the end of 2019. But at the time of this writing, FS KKR Capital stock trades at just $4.08 apiece. Therefore, if the company's fundamentals haven't changed much in the last few months, its current share price would represent a 47% discount to its net asset value.
Bottom Line on FS KKR Capital Corp
As a risk-averse income investor, I'd like to see stronger dividend coverage from FS KKR Capital Corp for a wide margin of safety.
But if the company can continue outearning its payout, FSK stock's jaw-dropping 15% payout could be worth considering for yield hunters.