FRT Stock: A Dividend King Most People Have Never Heard Of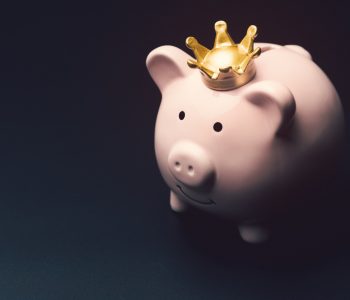 iStock.com/Nuthawut Somsuk
Want to Earn Growing Dividends? Read This
In the world of dividend stocks, few companies have served investors better than the "Dividend Kings."
By definition, a Dividend King is a company that has paid increasing dividends to its common stock investors every year for at least 50 consecutive years.
Obviously, that's not easy to achieve. Our economy moves in cycles and industry dynamics can change without warning. Being able to raise one's payout to shareholders every year for half a century is quite an accomplishment.
Indeed, among the thousands of companies trading on U.S. stock exchanges, there are only 25 Dividend Kings at the moment.
And as you'd expect, many of the Dividend Kings also happen to be well-known companies; when a business has been around for that long, chances are it has a deeply entrenched position in its operating market. These include The Coca-Cola Co (NYSE:KO), Johnson & Johnson (NYSE:JNJ), and Procter & Gamble Co (NYSE:PG)—just to name a few.
Still, not every Dividend King is a household name from a recession-proof industry. For instance, the company I'm going to show you today has held that title for over a year and a half, yet most people have never heard of it.
The company in question is Federal Realty Investment Trust (NYSE:FRT), which, as its name suggests, comes from the real estate industry.
Headquartered in Rockville, Maryland, FRT is a real estate investment trust (REIT) that owns, operates, and redevelops retail properties in the United States. The company was founded back in 1962 and has grown its business tremendously since then.
Today, its portfolio consists of 104 properties totaling approximately 24 million square feet. These properties are leased to around 3,000 tenants and include more than 2,600 residential units. (Source: "Investor Presentation," Federal Realty Investment Trust, last accessed April 2, 2019.)
Federal Realty Investment Trust: An Overlooked Dividend King
Given what happened in the last financial crisis, it's pretty clear that real estate isn't exactly a recession-proof business. And yet, Federal Realty Investment Trust managed to return an increasing amount of cash to investors through thick and thin.
Consider that, in 1967, the company had an annualized dividend rate of $0.12 per share. Since then, it has increased its payout every single year. By 2018, the annualized dividend had grown to $4.08 per share. (Source: Ibid.)
That's 51 consecutive years of annual dividend hikes!
During this period, the company's dividend increased at a compound annual growth rate (CAGR) of seven percent.
In fact, as of this writing, Federal Realty Investment Trust is the only REIT in the U.S. that holds the Dividend King title.
The latest dividend hike arrived in last August, when the company's board of directors declared a quarterly dividend rate of $1.02 per share, representing a two-percent increase from the previous payout. (Source: "Federal Realty Investment Trust Announces Second Quarter 2018 Operating Results," Federal Realty Investment Trust, August 1, 2018.)
Trading at $137.73 apiece at the time of this writing, FRT stock offers investors an annual dividend yield of three percent.
Lock in a Safe and Growing Income Stream
Of course, past performance does not guarantee future results. One thing that could cause some investor concern toward this real estate stock is its exposure to the retail business. Due to the booming e-commerce industry, brick-and-mortar retailers haven't been in the best of shape in recent years.
As a landlord that owns quite a sizable portfolio of shopping centers, does FRT have the resources to keep its dividend streak alive?
The answer is "yes."
Just take a look at the company's recent leasing activity and you'll see what I mean. We've seen quite a few retail store closures in the news lately, but at Federal Realty Investment Trust, things are more than solid.
In 2018, the company signed 402 leases for around two million square feet of retail space. In spaces where there was a former tenant, FRT leased 1.9 million square feet at an average rent per square foot that was 12% higher than what was previously paid for the same space. (Source: "Federal Realty Investment Trust Announces Operating Results for the Year and Quarter Ended December 31, 2018," Federal Realty Investment Trust, February 13, 2019.)
In other words, despite what has been portrayed by the media as the "retail apocalypse," FRT's new lease agreements actually allow it to collect higher rental income than before from the same retail spaces.
Overall, the company's comparable property operating income grew 3.1% in 2018.
For those who are concerned about this REIT's dividend safety, a look at its funds from operations (FFO) should be reassuring.
In the fourth quarter of 2018, Federal Realty Investment Trust generated FFO of $1.57 per diluted share. That amount not only represented a 20.8% increase year-over-year, but also easily covered the company's quarterly dividend payment of $1.02 per share.
For full-year 2018, Federal Realty Investment Trust's FFO grew 8.5% from 2017 to $6.23 per share. Again, that amount provided more than enough coverage for the company's total dividends of $4.04 per share declared during the year.
Looking further back, we see that, since 2010, the REIT's FFO per share has increased at a compound annual growth rate (CAGR) of six percent.
As a matter of fact, Federal Realty Investment Trust is the only publicly traded shopping center company that has increased its FFO per share (as defined by the National Association of Real Estate Investment Trusts) every year since 2010.
The Bottom Line on FRT Stock
Because of the more than five decades of dividend hikes with FRT stock, management will definitely want to continue that track record. And with a growing business and strong dividend coverage, the company should have no problem continuing to deliver annual payout increases to shareholders.
As it stands, this Dividend King looks like an opportunity.