Freeport-McMoRan Inc Declares Quarterly Cash Dividend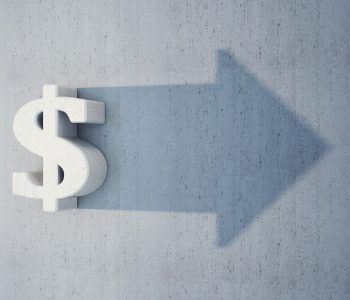 dollar is grow
FCX Announces Cash Payment to Shareholders
Freeport-McMoRan Inc (NYSE:FCX) stock has been making a strong comeback, surging more than 30% over the last 12 months. And now, the company is returning cash to shareholders directly.
On Wednesday, March 28, before the markets opened, Freeport-McMoRan announced that its board of directors had declared a quarterly cash dividend of $0.05 per share. The dividend will be paid on May 1, 2018 to shareholders of record as of April 13. (Source: "Freeport-McMoRan Declares Quarterly Cash Dividend on Common Stock," Freeport-McMoRan Inc, March 28, 2018.)
Trading at $16.75 per share, FCX stock has an annual dividend yield of 1.20%.
The yield itself may not seem that exciting, but this newly declared dividend is a big deal for the Phoenix, Arizona-based mining company. In March 2015, Freeport-McMoRan cut its dividend by 84% due to the commodity price slump. A few months later, the company suspended its dividend policy completely. (Source: "Dividend History," Freeport-McMoRan Inc, last accessed March 28, 2018.)
In other words, this would be FCX stock's first dividend payment in over three years.
When Freeport-McMoRan announced its plan to reinstate the dividend policy last month, FCX President and Chief Executive Officer Richard C. Adkerson said, "Our Board's action to reinstate common stock dividends reflects strong execution of our plan to strengthen FCX's financial position over the last two years, improved market conditions and a positive outlook for strong cash flow generation." (Source: "Freeport-McMoRan Reinstates Cash Dividend On Common Stock," Freeport-McMoRan Inc, February 6, 2018.)