Four Corners Property Trust Inc: Diversified Restaurant REIT Has Growing 4.3% Yield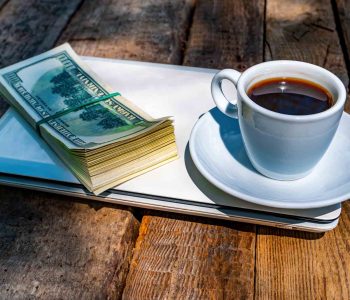 Acquisition Strategy Paying Off for Four Corners Property Stockholders
It's fair to say that one of the hardest-hit business sectors during the COVID-19 pandemic has been the restaurant industry. In 2020, more than 100,000 restaurants in the U.S. were forced to either temporarily or permanently close. This resulted in the loss of an eye-watering 2.5 million restaurant jobs in the country.
With no patrons, many restaurants couldn't pay their rent. And because of ongoing uncertainty about how long the pandemic will last, the restaurant industry continues to face headwinds.
This has been bad for restaurant companies and restaurant real estate investment trusts (REITs), but one restaurant-focused REIT that has managed to do well during the pandemic is Four Corners Property Trust Inc (NYSE:FCPT). The company reported solid financial results throughout 2020, and that has continued in 2021.
Moreover, the REIT has an aggressive acquisition strategy. In addition to seeking out well-known restaurants as tenants, it targets medical retail facilities, auto service properties, and gas stations with large convenience stores. These types of non-restaurant properties have all done well during the COVID-19 pandemic, and they're resistant to recessions and competition from e-commerce companies.
Since the fourth quarter of 2015, the number of Four Corners Property Trust Inc's properties has grown from 418 to 886, expanding at a compound annual growth rate (CAGR) of 14%. Over the same period, the REIT's annual base rent has grown at a CAGR of 11% from $94.4 to $168.8 million.
Chart courtesy of StockCharts.com
About FCPT Stock
Four Corners Property is an investment-grade REIT primarily engaged in the ownership and acquisition of net leased restaurant properties and other retail properties. The only publicly traded REIT focused on restaurant real estate, the company's 886 properties are diversified across 46 U.S. states and 101 brands. (Source: "Investor Presentation: October 2021," Four Corners Property Trust Inc, last accessed November 2, 2021.)
The company's tenant breakdown by annual base rent is:
Olive Garden: 309 units (45% of the REIT's property portfolio)
LongHorn Steakhouse: 115 units (13% )
Chili's: 77 units (nine percent)
Other restaurants: 278 units and 44 brands (22%)
Non-restaurant retail: 105 units and 51 brands (eight percent)
Some of Four Corners Property Trust Inc's "other restaurant" tenants are Burger King, KFC, McDonald's, Shake Shack, and Starbucks. The company's non-restaurant tenants include AT&T, Circle K, Goodyear, and Wells Fargo.
Four Corners Property's non-restaurant segment has expanded over the years, and it's expected to get even bigger over the coming quarters. In 2016, non-restaurants accounted for zero percent of the company's acquisitions. In 2019, they accounted for 13%, and in 2020, they accounted for 32%. As of September 30, they accounted for 62%.
In the third quarter ended September 31, the company acquired 52 properties for $107.4 million, at an initial weighted average cash yield of 6.4% and a weighted average remaining lease term of 10.3 years. (Source: "Acquisition News," Four Corners Property Trust Inc, last accessed November 2, 2021.)
Some of the third-quarter acquisitions were Arby's, BP/7-Eleven, Firestone, NAPA Auto Parts, Popeyes, Sonic Drive-In, and VCA Animal Hospital properties.
In October, Four Corners acquired:
An Aspen Dental property for $1.9 million
A Carrabba's property for $1.7 million
A Chili's property for $3.2 million
An Oak Street Health property for $1.8 million
A Raising Cane's property for $2.2 million
Third-Quarter Financial Results
During the third quarter of 2021, the company's rental revenue increased by 12.3% year-over-year to $43.7 million. (Source: "FCPT Announces Third Quarter 2021 Financial and Operating Results," Four Corners Property Trust Inc, October 26, 2021.)
The REIT's net income in the third quarter was $21.2 million, or $0.28 per diluted share, compared to $19.3 million, or $0.27 per diluted share, in the same prior-year period. Its funds from operations (FFO) were $0.39, up from $0.38 in the third quarter of 2020. Its adjusted FFO were $0.39, versus $0.37 in the same period last year.
Bill Lenehan, CEO, noted, "Consistent with the first half of the year, over half of the properties were in non-restaurant categories including the targeted verticals of medical retail and auto services. The portfolio continues to perform well with 99.8% collections in the third quarter, and the balance sheet benefits from low leverage and no near-term maturities." (Source: Ibid.)
Four Corners Property Trust Inc's envious rent collection statistics have helped juice the company's dividend. On September 27, the company's board of directors declared a quarterly cash dividend of $0.3175 per share, or $1.27 on an annual basis, for a yield of 4.3%.
Judging by the company's diverse acquisition strategy, its rent collections should remain near 100%, which means management should raise Four Corners Property stock's payout again in 2022.
The Lowdown on Four Corners Property Trust Stock
The restaurant industry has done poorly during the COVID-19 pandemic, and it hasn't fully recovered, but restaurant-focused REIT Four Corners Property Trust Inc has.
FCPT stock has essentially erased all of its losses associated with the pandemic. Thanks to the company's solid portfolio of tenants and significant progress on diversification, it continues to report excellent financial results and raise its frothy, high-yield dividend.