Fortescue Metals Hikes Dividend as Metal Prices Improve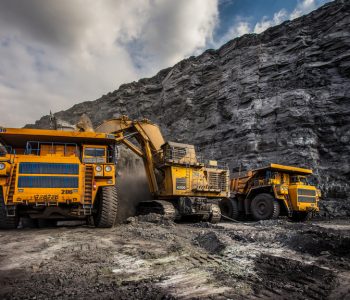 Dividend Payouts May Exceed 40% Distribution Target
In the latest sign that mining companies may be turning the corner after a plunge in global commodity prices, the world's fourth-largest iron ore producer said it's increasing its final dividend payout by five times as it sees a balanced iron market going forward.
Australia's Fortescue Metals Group Limited (ASX:FMG) said it will pay a AUS$0.12 (US$0.90) per share final dividend after it reported that the company's net profit tripled to $985 million for the year to June from $317 million a year ago. (Source: "Media release – FY16 results," Fortescue Metals Group Limited, August 22, 2016.)
"Successful cost improvement measures and lower capital expenditure have more than offset the impact of falling iron ore prices to generate strong free cash flow," said Fortescue Chief Executive Officer Nev Power in the statement. "We have repaid $2.9 billion of debt in FY16, reducing net debt to $5.2 billion and will continue to repay debt from operating cashflows."
The profit number was higher than $895 million in the average forecast of 13 analysts questioned by Thomson Reuters.
Revenue dropped to $7.08 billion from $8.6 billion, reflecting a 29% decrease, which the company said was due to a 62% decline in the benchmark iron ore prices. Fortescue tried to offset the sales price reduction by an improvement in price realization and increased shipments. (Source: Ibid.)
After today's jump in the final payout, the company was within its profit distribution guidance of 30% to 40%.
Later, in a conference call with analysts, Power said global iron ore supply was now in balance, Fortescue Metals' payout may exceed its 40% guidance as the company benefits from higher-than-expected iron prices and cost savings through its strategy to reduce its debt load. (Source: "Iron ore miner Fortescue eyes dividend rise as profit leaps," Reuters, August 22, 2016).
Fortescue Metals' increase in dividend payouts and the forecast for improving market conditions for iron ore come after other mining companies hinted that they may consider dividend hikes as price of some commodities recover.
Newmont Mining Corp (NYSE:NEM), the world's second-largest gold miner by market value, last month said it may consider raising its gold-linked dividend if the higher gold price is sustained.
Fortescue said it had $1.6 billion cash, as free cash flows from operations surged 93% to $2.7 billion, achieved by positive cash margins generated through operational efficiencies and lower capital expenditure. (Source: Ibid).
Fortescue's shares declined 2.4% to AUS$4.81 during Sydney trading today, but they've almost doubled in the past three months.