Forget the Bears, Own Walt Disney Co (NYSE:DIS) Stock for Growing Dividends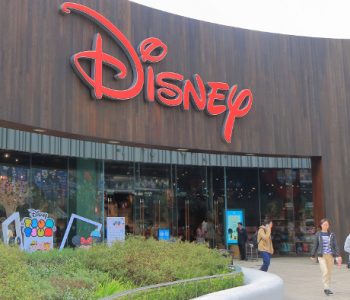 iStock.com/TkKurikawa
Time to Load Up on Disney Stock?
The market seems to be having a hard time pricing Walt Disney Co (NYSE:DIS). Ever since the stock fell off its all-time high in the summer of 2015, it has been trading sideways.
I like Disney stock. But today, instead of explaining why the bears are wrong, I'm going to show you a very simple reason to consider this multinational media and entertainment conglomerate: a steadily increasing stream of dividends.
At first glance, Disney doesn't look like the typical dividend giant. Its 1.64% annual yield doesn't look particularly exciting. And since the company distributes on a semi-annual basis, investors have to wait six months between each dividend payment.
However, if you take a look at what Disney has been doing over the last several years, you would see that the company has become very determined to return cash to shareholders in the form of dividends.
Also Read:
DIS Stock: Why Walt Disney Co is Still a Top Dividend Growth Stock
Up till 2014, Disney was paying annual dividends, but it switched to paying semi-annual dividends in 2015. What's more, its first semi-annual dividend of $0.66 per share represented a 14.8% increase from its previous dividend rate. The company then raised its payout another three times, including a 7.6% increase in December 2015, a 9.9% increase in November 2016, and a 7.7% increase in November 2017. Therefore, in just over three years, Disney has grown its annualized per share dividend payout by over 46%. (Source: "Walt Disney Company (The) Dividend Date & History," NASDAQ, last accessed March 1, 2018.)
Usually, when a company grows its dividend at such an impressive pace, investors would rush towards it. But as we know, that's not really the case for Disney stock. Does this mean those dividend increases are not sustainable?
Not really. Despite delivering consistent and sizable dividend hikes, the company still has more than enough resources to cover its payout.
In Disney's fiscal year 2017 ended September 30, 2017, the company generated adjusted earnings of $5.70 per share. Since it declared total dividends of $1.56 per share during this period, Disney had a payout ratio of just 27.4%. (Source: "The Walt Disney Company Reports Fourth Quarter And Full Year Earnings For Fiscal 2017," Walt Disney Co, November 9, 2017.)
With such a conservative payout ratio, Disney not only leaves a margin of safety but also has plenty of room for future dividend increases.
The business is growing, too. Disney reported earnings last month. In the first quarter of the company's fiscal year 2018 ended December 30, 2017, it generated $15.4 billion in revenue, representing a four-percent increase year-over-year. Excluding non-recurring items, adjusted net income came in at $1.89 per share for the quarter, up 22% from the year-ago period. (Source: "The Walt Disney Company Reports First Quarter Earnings for Fiscal 2018," Walt Disney Co, February 6, 2018.)
Of course, due to the volatile nature of the stock market, Disney shares may continue to fluctuate. But combining a growing business with a low payout ratio, the company is well-positioned to deliver another dividend increase when its Board of Directors reviews its dividend policy later this year.