Ford Stock: Trump a Threat to Ford Motor Co.'s 5.1% Yield?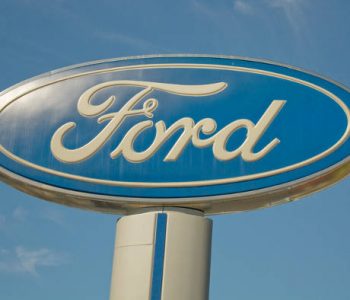 Ford Stock: Under Pressure to Keep Output At Home
Ford Motor Company (NYSE:F) stock is making a lot of headlines these days. The company seems to be the first target of the protectionist policies of President-elect Donald Trump, who trying to discourage manufacturers from moving their production out of the United States in the pursuit of higher profitability.
The questions for income investors are whether this "America first" trade stance is good for automakers, including Ford, and how automakers will be able to bear this political pressure.
During his election campaign, Trump severely criticized Ford for its decision to shift production of small cars from the U.S. to Mexico.
"To think that Ford is moving its small-car division is a disgrace," Trump told the Economic Club of New York in September. "It's disgraceful that our politicians allow them to get away with it." (Source: "Trump rips Ford's move to shift U.S. small-car production to Mexico," MarketWatch, September 15, 2016.)
His comment wasn't a political slogan, but part of his broader economic plan, which includes exiting or renegotiating trade deals which the U.S. had made with neighboring countries, including Canada and Mexico.
In his first business move since winning the election, Trump claimed in a series of tweets last week that he convinced Ford to abandon its plan to move its Louisville, Kentucky-based assembly plant to Mexico. (Source: "Twitter Post," Donald Trump, November 17, 2016, 6:01 p.m.)
Trump's argument is that Ford was able to stand on its own feet due to the government bailout package it received after the 2008 financial crisis. Further, the government's cheap credit helped these producers put up more factories, which they are now shifting out of the country.
For income investors, the biggest concern is how Ford will be able to run its operations profitably if this intervention continues, and whether it will be able to generate enough cash to support its high dividend yield.
Trump's economic plan has dire consequences for companies like Ford, which currently produces most of its light vehicles in Mexico. These concerns are contributing to a slide in Ford stock's price, which declined over four percent in the past week.
Even before Trump's victory, Ford stock was struggling to get investors' attention. Auto sales, which peaked last year, are declining in the U.S., forcing companies to offer generous discounts.
This situation raises a very important question for income investors: when is the time right to exit this trade? This question is very logical in an environment in which the president-elect has openly suggested to slap tariffs on motor companies if they move their output overseas.
In my opinion, automakers will find a middle ground during Trump's term in order to survive, and I don't think Trump's presidency poses an existential threat to Ford.
Remember, Trump has won the election after promising more jobs for his voters. He won't squeeze automakers to the point where they're unable to operate.
On the other hand, Ford is in a much better position to withstand any challenges posed by this political change and sluggish demand.
Final Word on Ford Stock
Since emerging from the recession in 2010, Ford is generating strong cash from its operations, showing that it's producing vehicles that it is selling on better margins. Rising from $3.5 billion in 2013, Ford's free cash flows almost doubled to $8.9 billion last year. (Source: "Ford Delivers Third Quarter $1.0B Net Income; $1.4B Adjusted Pre-Tax Profit," Ford Motor Company, October 27, 2016.)
On its current price, Ford stock is offering a 5.1% dividend, one of the best returns among companies in the S&P 500 index. Ford stock's dividend payout has risen to $0.60 per share from $0.20 per share in 2012, excluding any special payouts. (Source: "Ford Motor Company Stock," Ford Motor Company, last accessed November 18, 2016.)
The best strategy for investors in Ford stock is to wait and see. I think Ford is too big to fail, and I don't think any politician can afford to trigger the demise of one of the great stories of the Industrial Revolution.