Ford Stock: Should Investors Still Consider Ford Motor Company?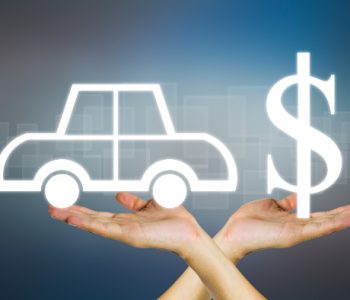 Ford Stock: A Solid Dividend Play
There's no other way to put it, Ford Motor Company (NYSE:F) stock's performance in recent years has been disappointing. While the S&P 500 index soared 74.5% over the past five years, Ford stock returned just 4.3%. Is there still a reason for investors to consider this Dearborn, Michigan-based automaker?
I believe so.
For income investors, the number-one reason to own Ford stock is its dividends. Paying $0.15 per share on a quarterly basis, the company has an annual dividend yield of 4.74%. Given that the average yield of S&P 500 companies is a measly two percent at the moment, investing in Ford stock would provide a yield more than doubling that.
Moreover, valuations also look quite attractive. Trading at $12.76 apiece on Wednesday, Ford stock has a price-to-earnings (P/E) multiple of just 6.13 times, significantly lower than the industry's average P/E of 21.33 times. At the same time, Ford stock's price-to-sales, price-to-book, and price-to-cash-flows ratios are all considerably lower than the industry's averages. (Source: "Ford Motor Co (F.N)," Reuters, last accessed January 25, 2017.)
Of course, many high-dividend stocks provide impressive yields simply because investors don't believe their payouts are sustainable. However, in the case of Ford stock, its dividends actually look pretty safe. In the first nine months of 2016, the company paid $0.70 of dividends per share, while earnings were $1.35 per share. With a payout ratio of just 51.8%, the company has left a sizable margin for safety. (Source: "Ford Delivers Third Quarter $1.0B Net Income; $1.4B Adjusted Pre-Tax Profit," Ford Motor Company, October 27, 2016.)
With such impressive dividends, why is Ford stock so cheap? Well, it's all about the cyclical nature of the auto industry. When auto sales are great, like what's happening right now, automakers tend to make higher profits, and their valuations would look cheaper. When auto sales slow down, the opposite would happen.
And that's basically the case with Ford stock. Because investors expect Ford's profits to be lower in the future, the company's forward P/E is actually higher than its current one.
Note that this is not the first time for Wall Street to be concerned with auto sales. When auto sales in the U.S. reached a record 17.47 million vehicles in 2015, many analysts thought that it had to be the peak. But, as it turned out, 2016 became an even better year, with auto sales in the U.S. hitting a new record of 17.55 million vehicles. (Source: "U.S. Auto Sales Set Annual Record," The Wall Street Journal, January 4, 2017.)
With the momentum in the U.S. economy still going strong, auto sales might be able to stay near record levels.
Don't forget, Ford is a very resilient company. In the last financial crisis, it was the only one of Detroit's "Big Three" that did not require a government bailout. Last year, Ford said that the company could stay profitable even if auto sales in the U.S. dropped by 30%. (Source: "Ford Says It Could Make Money If U.S. Auto Sales Fell 30%," Bloomberg, March 22, 2016.)
Ford Stock is Reporting Earnings
Right now, Ford stock is about to report earnings for the fourth quarter and full-year 2016. Analysts expect the company to generate $0.31 of earnings per share (EPS) on $35.2 billion of revenue. In the past four quarters, Ford stock has beaten Wall Street's EPS estimates three times. (Source: "Ford Motor Company (F)," Yahoo! Finance, last accessed January 25, 2017.)
According to Ford's own monthly reports, sales volumes have been strong in most of its major markets in 2016. Strong sales numbers could translate to solid top- and bottom-line results for the reporting period.
As for Ford stock, well, earnings are not easy to trade. But to keep rewarding dividend investors, the automaker does not need the stock market's approval.