Ford Stock: Is This Good News for Ford Motor Company?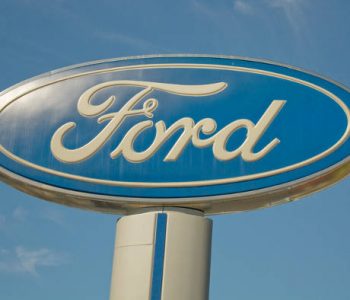 Ford Stock Surges 3.87%
2016 was quite a choppy year for Ford Motor Company (NYSE:F) stock. But on the first trading day of 2017, Ford stock surged as much as 3.87%. Let's take a look at why.
On January 3, Ford announced that it is canceling its plans for a new $1.6-billion assembly plant in Mexico. Instead, the company intends to expand an existing factory in Michigan, creating 700 new jobs. (Source: "Ford Adding Electrified F-150, Mustang, Transit By 2020 In Major EV Push; Expanded U.S. Plant To Add 700 Jobs To Make EVs, Autonomous Cars," Ford Motor Company, January 3, 2017.)
The company also announced several new electrified vehicles coming in the next five years, including the "F-150 Hybrid," "Mustang Hybrid," and "Transit Custom" plug-in hybrid.
Based on the jump in Ford stock after the announcement, investors loved the news.
Ford Chief Executive Officer Mark Fields met with U.S. President-elect Donald Trump and Vice President-elect Mike Pence earlier on Tuesday. Fields said that Trump and Pence were "very happy" with Ford's decision. He added that they were also pleased to hear the company's plan to invest $700.0 million in its Flat Rock Assembly Plant in Michigan and create 700 new jobs. (Source: "Ford Not Canceling Mexico Plant Because of Pressure From Trump," The Street, January 3, 2016.)
"Our home is here in the U.S. and it's really important for us to be strong and vibrant here in our home and build on the investments and job creation we've been able to produce over the last five years," Fields said.
According to Fields, the main reason behind Ford's decision to scrap plans for the plant in Mexico was decreased demand for small car production.
"The main reason for not building the plant and canceling the plant in Mexico is just due to market demand," said Ford's CEO. "The bottom line guys is that we're not seeing the volume and demand that we expected at that plant." (Source: Ibid.)