Ford Stock: The Best Auto Stock for Dividend Investors?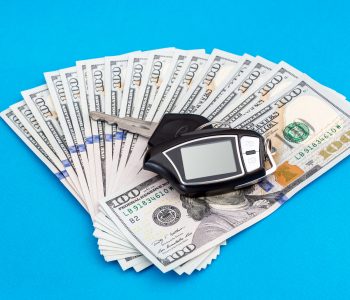 iStock.com/LIgorko
Own Ford Motor Company for Dividends
Here's something income investors don't usually talk about: the auto industry.
When it comes to dividend stocks to own for the long term, people usually look for companies operating in recession-proof industries, such as consumer staples and healthcare. But as they searched for yield, prices of the most well-known blue-chip stocks have been bid up, causing their yields to drop.
And that's why you might want to take a second look at U.S. automakers. Ford Motor Company (NYSE:F) stock, for instance, pays rock-solid dividends with a 5.12% annual yield.
Now, I know what you are thinking: the auto industry doesn't really have the best reputation when it comes to longevity. When two of Detroit's "Big Three" automakers needed a government bailout less than a decade ago, how can long-term investors put money in an auto stock again?
Well, first of all, Ford is the only one of Detroit's "Big Three" that did not take a government bailout. The company did get a loan from the government, but not a handout.
Moreover, Ford has built a strong presence in the auto industry. And that presence translated to a recurring business. The company's "F-Series" has been America's best-selling pickup truck for 40 consecutive years, and was also America's best-selling vehicle for the last 35 years. (Source: "Unprecedented: Ford F-Series Achieves 40 Consecutive Years as America's Best Selling Truck," Ford Motor Company, January 4, 2017.)
The company is continuing its track record. In the first eight months of 2017, Ford sold 576,334 units of the "F-Series" in the U.S., representing a 9.2% increase year-over-year. To give you some perspective, that's more than the number of "Toyota Camrys" and "Honda Accords" sold during this period combined. (Source: "Auto Sales," The Wall Street Journal, last accessed September 19, 2017.)
Ford has also been improving its financials. According to the company's latest earnings report, Ford generated $39.9 billion in total revenue, $2.0 billion in net income, and earnings per share of $0.51 in the second quarter of this year. All three numbers were up from the year-ago period. (Source: "Ford Delivers Second Quarter Net Income of $2.0B; $2.5B Adjusted Pre-Tax Profit; Total Company Revenue of $39.9B," Ford Motor Company, July 26, 2017.)
Of course, Ford stock bears would argue that the only reason why Ford is doing well is the booming U.S. economy, and that if economic growth slows down, the company would fall into the doldrums.
While it's true that auto sales are cyclical, the situation at Ford may not be as bad as many people think, especially when it comes to dividends.
You see, F stock currently pays quarterly dividends of $0.15 per share. At the current price, that gives Ford stock an impressive annual yield of 5.12%.
Despite its handsome dividend yield, the company is actually doing a great job maintaining its dividend safety. In the first half of 2017, Ford earned a net income of $1.11 per share. Its total dividends declared during this period–including a special dividend of $0.05 per share–was $0.35 per share. That translated to a payout ratio of just 31.5%, leaving a sizable margin of safety. And if you only use its regular dividends in the calculation, the company's payout ratio would drop to 27%.
With an entrenched position in a healthy market environment, Ford stock is well positioned to deliver solid results for the remainder of this year. And its low payout ratio should make the stock worth considering for income investors, despite the cyclical nature of its business.