Ford Motor Company: If You're Bearish on Ford Stock, You Must Read This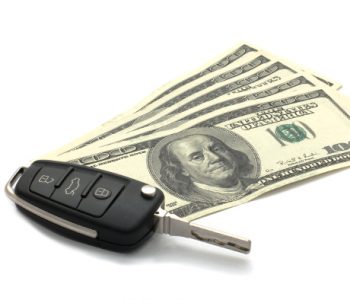 Ford Stock: Earn A Market-Beating Dividend Yield
With U.S. auto sales on a declining trend, the big question which is making a lot of investors in Ford Motor Company (NYSE:F) stock nervous is whether this auto giant will be able to maintain its dividend payout if this falling trend in car sales persists.
With these fears in the back of investors' minds, they don't seem excited to own Ford stock, a trend very obvious if you look at its share price performance this year when compared to the S&P 500 index gains. Investors are turning sour on U.S. automakers, fearing that the record growth in their profits have plateaued as new rivals challenge their dominance and they have failed to create excitement for their customers.
Investors in Ford stock have enjoyed a remarkable run for many years since the "Big Three" automakers—Ford, General Motors Company (NYSE:GM), and Fiat Chrysler Automobiles N.V. (NYSE:FCAU)—emerged from near collapse and as the U.S. government bailed out GM and Chrysler after the 2008 credit crisis.
Since 2012, the yearly dividend payout for Ford stock investors have surged three times from $0.20 a share to $0.60 a share, excluding any special payout. On top of this hefty dividend yield of about five percent, Ford stock price climbed 10-fold from November 2008 to January 2011 as the company emerged from recession much stronger with its competitive product lines. (Source: "Ford Motor Co," Morningstar, October 7, 2016)
As they say that, "past performance is no guarantee of future gains," I won't keep you stuck in the past. However, I will try to highlight those facts which I think make Ford stock a better dividend play in this environment, in which the auto industry is grappling with a slowing demand.
Strong Cash Flow Position
Since emerging from recession, Ford is generating strong cash from its operations, showing that it's producing vehicles which it's selling on huge margins. Rising from $3.5 billion in 2013, Ford's free cash flows almost doubled to $8.9 billion last year.
Free cash flow is a very important measure for dividend investors because it represents the hard cash available to the company after its spending on expansion and regular items like salaries. A growing amount in free cash flow will allow Ford to return more cash to its shareholders through dividend or share buyback plans.
A Manageable Dividend Payout Ratio
Ford's average dividend payout ratio is about 29%, which is well below the average of 39.5% for S&P 500 companies.
A higher dividend payout ratio may present a potential threat to future cash distribution to shareholders. During a difficult business environment, pressure grows on companies to preserve cash and slash dividends. If you're following companies in the energy patch, you may have noticed that they are coming under increasing pressure by lenders and credit rating agencies to cut dividends because the amount of money available to reinvest in a business is shrinking.
But I don't think investors in Ford stock have to worry about this danger yet, because Ford is certainly is not in the group of those companies which are struggling to generate cash.
Ford Stock: Benefiting From Economic Rebound
Though auto sales in the U.S. are on a declining trend, I think this slowdown isn't as grave as we saw in the last recession. Given strong gains in the U.S. job market and improving consumer sentiment, I believe this trend will reverse soon. This week's U.S. Labor Department data showed that employers continued to add more workers in September amid record job openings and rising wages. (Source: "The Employment Situation — September 2016," Bureau of Labor Statistics, October 7, 2016.)
For Ford stock, this is a very positive development because the company continues to see robust sales in the U.S. despite an overall decline in its global sales. I think with a dividend yield of close to five percent, strong free cash flows, and a low dividend payout ratio, Ford stock isn't a risky bet for income investors looking for a hefty dividend check.