Ford Motor Co: Why Ford Stock's 5% Yield Matters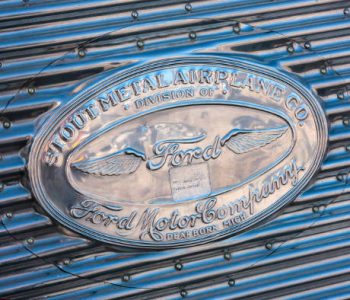 Ford Stock Could Be a Bet for the Future
Ford Motor Company (NYSE:F) is a well-known name for income investors. When a lot of companies yield next to nothing, Ford stock's 5.12% dividend yield stands out. But everyone still remembers how vulnerable the automotive industry was a few years ago, and Ford's latest earnings report wasn't exactly cheerful. Should income investors keep watching F stock?
I believe the answer is yes, and here's why.
First of all, while Ford's results weren't as good as last year's, the market was already expecting that. The company earned $35.9 billion in revenue for the third quarter, beating Wall Street's expectation of $33.8 billion. At the same time, Ford generated $0.26 in adjusted earnings per share, also beating analysts' estimates of $0.20 per share. (Source: "Ford Delivers Third Quarter $1.0 Billion Net Income; $1.4 Billion Adjusted Pre-Tax Profit," Ford Motor Company, October 27, 2016.)
Note that in the third quarter, Ford's results were impacted by a profit drop in North America, which was due to three factors. There was a door-latch recall that would cost just under $600.0 million to be charged against third-quarter earnings. Also, the company was launching its all new "Super Duty" pickup trucks. These are highly profitable products, but due to supplier issues, production of these new trucks was slower than expected. At the same time, there was also what the company calls the "normalization" of its "F-150" pickup trucks. In the year-ago quarter, Ford's results were boosted by the high trim line retail sales of the then all-new F-150. (Source: "F-Q3 2016 Ford Motor Co Earnings Call," Ford Motor Company, October 27, 2016.)
Speaking of the F-150, here's a number: 595,656. That's how many "F-Series" pickup trucks Ford has sold so far in 2016. The number represents a 5.5% increase from last year and also makes the F-Series pickup truck the best-selling vehicle in the U.S.; as a matter of fact, Ford's F-Series has held that title for quite a while. In comparison, sales of Toyota Motor Corp's (NYSE:TM) "Camry" in the U.S. totaled 297,453 year-to-date, meaning the F-Series outsold the Camry by two to one. (Source: "Auto Sales," The Wall Street Journal, last accessed October 31, 2016.)
But if the company is still doing well, why is Ford stock is trading at less than six times its earnings and yielding a rather handsome 5.12%? The answer is that investors are not really optimistic about the future of the auto industry. You see, the biggest concern from Ford stock investors is not really where gasoline prices are going or the more fuel-efficient models from competitors. This is because other than making the best-selling pickup trucks, Ford has also built a solid lineup of economy cars. Instead, the concern facing Ford and automakers in general is the rise of self-driving technology and ride sharing.
Still, Ford might be better prepared for the future than its peers. Many automakers are developing self-driving cars, but Ford is doing more than that. The company plans to not only launch driverless cars, but build them for commercial ride sharing and on-demand taxi services. Ford executives have said that they expect to sell over 100,000 "robot taxis" a year by 2021. (Source: "Ford Says Plunge Into More-Mobile World Worth Short Profit Slump," Bloomberg, September 14, 2016.)
"This is very different thinking for us," said Ford's chief executive officer, Mark Fields. "We have always thought about the 'thing' and how many 'things' we sold. Now we're opening up the aperture of the lens and thinking about how people use our products." (Source: Ibid.)
According to the company's own forecast, self-driving cars will account for one in every five vehicle sales by the end of the next decade. If Ford manages to crack open a few percent of the driverless car market, it would not only stay relevant, but obtain a new source of revenue. And that would be a good thing for income investors.
The Bottom Line on Ford Stock
In some cases, higher dividend yields are a sign of trouble, but that's not the case here. Ford is doing well in its core business and is transforming itself into a mobility company. With its low valuation and high dividend yield, Ford stock still deserves a spot on income investors' watch lists.