Ford Motor Company: Is Ford Stock's 6.2% Yield Safe?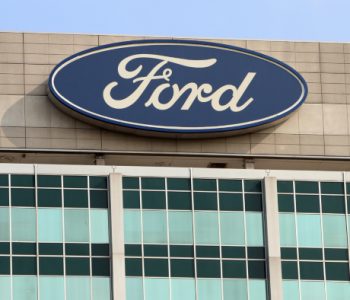 iStock.com/TennesseePhotographer
Ford Stock Takes a Beating
While the stock market was soaring past its all-time highs, Ford Motor Company (NYSE:F) seemed to have gotten left behind. Shares of this Dearborn, Michigan-based automaker fell six percent after its second-quarter earnings report in July. And then last week, Ford stock took another beating due to a ratings downgrade.
On Wednesday, August 29, Moody's Investors Service downgraded Ford's credit rating from Baa2 to Baa3, just one notch above junk bond status.
"The downgrade of Ford's rating reflects the erosion in the company's global business position and the challenges it will face implementing its Fitness Redesign program," wrote Moody's in a press release. (Source: "Moody's downgrades Ford ratings to Baa3; outlook is negative," Moody's Investors Service, August 29, 2018.)
In particular, the rating agency noted several negative developments at the automaker, including shrinking profit margins in North America, a slowing business in China, and losses in Europe and South America.
And that's not all. Moody's also warned that if things don't improve, there could be another downgrade next year:
"The ratings could be downgraded absent clear progress in pursuing the Fitness initiatives by early to mid-2019, with evidence that the company is on a strong trajectory for recovery."
Investors did not like the news. On the trading day following Moody's press release, Ford stock tumbled 2.7%.
However, if you are a dividend investor, the recent pullback in Ford stock shouldn't cause that much of a concern.
Is the Dividend Safe?
You see, despite the market's bearish response after Ford's latest earnings report, the company actually made quite a bit of profit. In the second quarter of 2018, Ford generated adjusted earnings of $0.27 per share, which provided more than enough coverage of its quarterly dividend payment of $0.15 per share. (Source: "Ford Delivers Second Quarter $1.1B Net Income, $1.7B Adj. EBIT; North America Building Momentum; Restructuring Opportunities Identified Globally," Ford Motor Company, July 25, 2018.)
In the first half of this year, Ford's adjusted earnings came in at $0.70 per share. Since the company declared and paid total dividends of $0.30 per share during this period, it had a payout ratio of just 42.9%.
I know, automaking is a cyclical industry. While the economy is booming and auto sales figure look great right now, another downturn could be on the horizon. That's why it's important for automakers to have a wide margin of safety in its dividend policy.
At Ford, its 42.9% payout ratio should be reassuring. It means that even if business slows down, there is still a good chance that the company can make enough money to meet its dividend obligations.
In an interview last month, Ford Chief Financial Officer Bob Shanks made it very clear where the company stands with regards to its dividend policy.
"The regular dividend is not at risk, and all those commentaries coming after the quarterly call — while I can understand the sentiment — are all baseless," said Shanks. "We're very comfortable with our strategy on the dividend." (Source: "Ford Fights Back Against Wall Street Calls to Cut Its Dividend," Bloomberg, August 14, 2018.)
Ford Motor Company: Returning Cash to Investors
Also, keep in mind that Ford is a company that's willing to return cash to investors through dividends. Since management reinstated the dividend policy in 2012, the company has raised its quarterly dividend rate from $0.05 per share to $0.15 per share, representing a 200% increase. Ford even provided shareholders with three special dividend payments during this period. (Source: "Dividends," Ford Motor Company, last accessed August 30, 2018.)
The best part is, with shares taking a hit in recent months, Ford Motor Company can offer investors a pretty decent return at the current prices. Trading at $9.70 apiece, Ford stock has an annual dividend yield of 6.2%.
To give you some perspective, the average S&P 500 company pays less than two percent at the moment.
Good Value for the Money
Another consequence of Ford stock not being a hot commodity is that the company has attractive valuations, something you rarely see in today's bloated stock market. Right now, Ford has a price-to-sales ratio of $0.25 times, substantially lower than the auto and truck manufacturers industry's average price-to-sales ratio of 1.16-times.
Meanwhile, its price-to-book ratio (1.11-times) and price-to-cash-flow ratio (2.52-times) are also much lower than the industry's averages (1.83- and 8.46-times, respectively). (Source: "Ford Motor Co (F.N)," Reuters, last accessed August 30, 2018.)
There you have it. Bearish sentiment could persist toward Ford stock. But as it stands, the company's dividend remains safe.