Ford Motor Company: Why Ford Stock Is Worth Owning for the Next 50 Years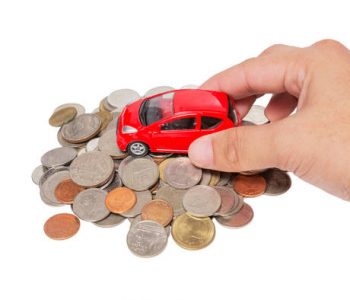 Material Upside in Ford Stock?
Right now, Ford Motor Company (NYSE:F) stock's biggest selling point is its 4.94% dividend yield. But did you know that in the future, Ford stock investors can benefit from a whole new business segment that's massively profitable?
Here's a number: 20%.
That's the expected margin on Ford's emerging businesses. While the number doesn't look that impressive on its own, note that it is two-and-a-half times the margin on its core automaking business.
Reasons to Own Ford Stock for next 50 Years
In short, it is about electrification, autonomy, and mobility. At its Investor Day conference, Ford said that it is investing $4.5 billion in electrified solutions and will introducing 13 new electrified vehicles by 2020; that would make up 40% of its lineup. (Source: "Ford Outlines Growth Plan: Fortify Profit Pillars; Transform Underperforming Operations; Invest in Emerging Opportunities to be a Leader in Electrification, Autonomy and Mobility," Ford Motor Company, September 14, 2016.)
Moreover, Ford is investing in autonomous driving technology. The company is not just building a car with an autopilot function, it is also developing a high-volume, fully autonomous, SAE-defined, level-4-capable vehicle that can be used in a ride-hailing or ride-sharing service. It won't come with a steering wheel or gas and brake petals and is specifically designed for commercial mobility services.
Ford has already set a target date of 2021 for its autonomous vehicles. It is the first company to announce a target date for such an endeavor. (Source: "Ford Targets Fully Autonomous Vehicle For Ride Sharing In 2021; Invests In New Tech Companies, Doubles Silicon Valley Team," Ford Motor Company, August 16, 2016.)
At the same time, the company is also building its leadership position in mobility. Ford is teaming up with major global cities to help solve congestion. It will acquire Chariot, a San Francisco-based crowd-sourced shuttle service, and is collaborating with bike-sharing provider Motivate to expand its transportation solutions in city centers.
Of course, those endeavors are expected to benefit Ford stock investors in the long term, but its current automotive business is nothing less than impressive. Ford's "F-Series" is the world's best-selling full-size pickup truck. The company also makes the "Ford Transit," the best-selling large van and bus, and the "Ford Ranger," the number-three best-selling compact pickup truck.
Financials look solid as well. In 2015, Ford generated record full year pre-tax profit of $10.8 billion. Excluding special items, the company generated after-tax earnings of $1.93 per share, up $0.59 from a year ago. (Source: "Ford Delivers Breakthrough in 2015 with Record Full Year Pre-Tax Profit of $10.8B; Net Income of $7.4B; Fourth Quarter Pre-Tax Profit up 96 Percent," Ford Motor Company, January 28, 2016.)
Ford has operations around the world. In 2015, all business units, with the exception of South America, were profitable. Further, the company's Asia-Pacific segment delivered its best-ever annual profit.
Also Read:
5 Cheap Dividend Stocks for 2017
10 Undervalued Stocks Insiders Are Buying
While the company is investing heavily for the future, near-term results probably won't be that bad. For this year, Ford is expecting adjusted pre-tax profit to be approximately $10.2 billion, which would be lower than last year's record but still the company's second best year since 2000. Ford expects its core business adjusted pre-tax profit to improve every year from 2016 to 2018.
The Bottom Line on F Stock
Normally, income investors don't focus on projects that could bear fruit in more than a couple of years. However, if you invest in the automotive sector, can you afford to not pay attention to the technology that's going to change the entire transportation system?
That's why the company's new initiatives are crucial to Ford stock investors. They may impact Ford's financial results in the near term, but in the long run, they can ensure that the century-old automotive giant still has the ability to keep rewarding income investors.