Foot Locker, Inc. Earnings: Will FL Stock Increase Its Dividend?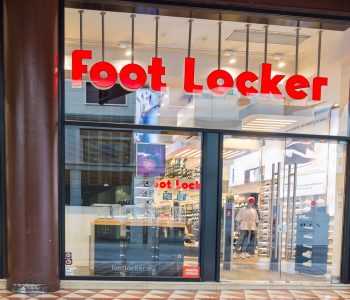 iStock.com/AleMasche72
Like most retailers, Foot Locker, Inc. (NYSE:FL) hasn't had the best share price performance in the past year. But the downturn in the retail industry hasn't prevented the company from returning cash to investors in the form of dividends. Now that Foot Locker is reporting earnings again, let's see what the latest FL stock news could mean for income investors.
As a well-followed name in the stock market, Foot Locker has a set of expectations to beat in earnings season. On average, Wall Street analysts expect the company to generate $2.22 billion in revenue in the fourth quarter of its fiscal year 2017, ended February 3, 2018; this would represent a five-percent increase year-over-year. The bottom line, however, is expected to decline. The consensus estimate is that Foot Locker would earn a net income of $1.25 per diluted share, down 8.8% from the year-ago period. (Source: "Foot Locker, Inc. (FL)," Yahoo! Finance, last accessed February 26, 2018.)
Stats on FL Stock
| | |
| --- | --- |
| Analyst EPS Estimate | $1.25 |
| Change from Year-Ago EPS | -8.8% |
| Revenue Estimate | $2.22 Billion |
| Change from Year-Ago Revenue | 5.0% |
| Earnings Beats in Past 4 Quarters | 2 |
Source: Ibid.
Based on how the company's actual results compare to Wall Street's expectations, the earnings report could bring some serious volatility to FL stock. When Foot Locker reported second-quarter earnings in August last year, its shares plunged more than 25% on the news.
Over the past 12 months, the company has beaten Wall Street's earnings per share estimates in two of the four quarters.
Now, let's look at the dividend.
Will Foot Locker, Inc. Increase Its Dividend?
Because dividends come from a company's profits, expected earnings declines are usually bad news for income investors. However, in the case this sportswear and footwear retailer, there is another factor to take into account when it comes to dividend forecasting: the payout ratio.
You see, in the first nine months of Foot Locker's fiscal year 2017, the company generated adjusted diluted earnings of $2.84 per share. Given that it declared and paid total dividends of $0.93 per share during this period, the company had a payout ratio of just 32.7%. This leaves a wide margin of safety. (Source: "Foot Locker, Inc. Reports 2017 Third Quarter Results," Foot Locker, Inc., November 17, 2017.)
Moreover, if Foot Locker achieves analysts' earnings per share estimates, its full-year adjusted net income would come in at $4.09 per share. This would provide a more than 300% coverage of its full-year distributions of $1.24 per share, leaving plenty of room for future dividend increases.
As a matter of fact, that's exactly what the company did. When Foot Locker announced its 2018 capital allocation plans earlier this month, the company said that its board of directors has approved an 11% increase to its quarterly dividend rate to $0.345 per share. The increased dividend will be paid on May 4, 2018 to shareholders of record as of April 20. (Source: "Foot Locker, Inc. Announces 2018 Capital Allocations Plans," Foot Locker, Inc., February 20, 2018.)
Foot Locker, Inc. is scheduled to report fourth-quarter and full year financial results on Friday March 2, 2018, before the market opens. Given the fact that the company had just raised its payout earlier this month, investors will probably have to wait until next year for another dividend increase.
Trading at $49.32 apiece, FL stock offers a forward annual dividend yield of 2.8%.