Flowers Foods, Inc.: Why FLO Stock Is A Dividend Leader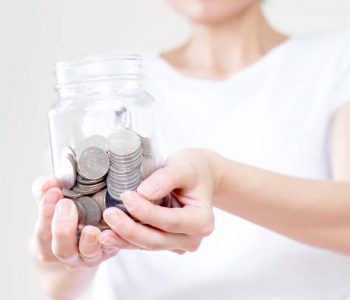 Flowers Foods Stock: Strong Brand Names Dominate a Highly Competitive Market
Flowers Foods, Inc. (NYSE:FLO) stock has fallen on hard times as of late, with share prices declining over 30% this year. But for income investors, every downside provides room for opportunity, especially in a 30,000-year-old industry with remarkable stability.
Flowers Foods is America's second-largest producer and marketer of bakery goods. The company generated $3.8 billion in sales in 2015 and operates 49 highly efficient bakeries across the United States. FLO stock also has the rare distinction of being both a top-ranked dividend stock with strong insider buying. FLO stock displays attractive value metrics and a consistent quarterly dividend history. (Source: "Flowers Foods Named Top Dividend Stock With Insider Buying and 4.19% Yield (FLO)," Forbes, August 23, 2016.)
With a dividend yield of 4.31%, FLO stock makes a solid income investment for both value investors and traders looking for strong multi-year growth. And because it operates in a recession-resistant industry, Flowers Foods stock is less vulnerable to swings in the economic cycle. The company has increased its dividend for 15 consecutive years, overcoming vicious market cycles and the biggest recession since the Great Depression. This includes boosting year-over-year dividend payouts in impressive fashion.
While the US is not in a recession, there is a growing consensus among economists and market analysts that the world's largest economy faces strong headwinds. Deutsche Bank (NYSE:DB) recently said that the US economy has a 30% probability of entering into a recession in the next 12 months, citing rising default rates, negative capital expenditure growth, and a deepening earnings recession on Wall Street. Just a few months earlier, the bank said the probability of recession was as high as 60%. (Source: "Unlike in 1986, the U.S. Might Not Dodge a Recession: Deutsche Bank," Bloomberg, September 20, 2016.)
An industry such as consumer staples, which houses Flowers Foods stock, is a potentially powerful play for investors looking for both growth and stability in a market that offers little guarantee of either.
While many consumers probably aren't familiar with the Thomasville, Georgia-based Flowers Foods stock, there's a good chance they consume its products regularly. That's because FLO stock owns a 20% share of the breads, buns, and rolls market. Put differently, one out of every five loaves of bread sold in the United States can be attributed to Flowers Foods. For decades, brands like "Nature's Own," "Wonder," "Sunbeam" and "Home Pride" have become staples of the average American diet. Nature's Own by itself has surpassed more than $1.0 billion in retail sales, with its "Honey Wheat" and "Butterbread" loaves the most widely consumed fresh packaged bread in the country (Source: "Flowers Foods: Dividend Growth In a 30,000 Year Old Industry," Sure Dividend, June 21, 2016.)
The Final Word on FLO Stock
Income investors approaching the market from a value perspective will find plenty of upside with Flowers Foods stock. FLO stock's strong dividend history, with favorable fundamentals in a stable industry, make for a strong, long-term value play in a market that is struggling with weak yields, economic uncertainty, and increased volatility. In this environment, stocks tied to the average American consumer are a boon to investors.