How to Find Special Dividends Paying up to 42%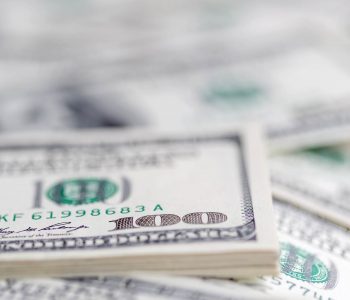 These Special Dividends Pay Investors Yields up to 42%
July 29, 2020 will go down as a forgettable day for most investors.
Stocks trading back and forth during the session as investors weighed the impacts of a slowing U.S. economy, booming tech profits, and additional stimulus from the Federal Reserve. By 4:00 p.m., the Dow Jones closed higher by about 160 points.
But for one group of investors, it was a memorable day. Before the opening bell that Wednesday, shares of topsoil producer Scotts Miracle-Gro Co (NYSE:SMG) rocketed more than $18.00 apiece following the company's earnings release. Amid frenzied trading, SMG stock hit an all-time high of $167.00.
What triggered the pop?
Thanks to booming profits, Scotts Miracle-Gro announced a one-time special dividends payment of $5.00 per share. Based on the company's 30-day average stock price, this payout equates to a distribution yield of almost four percent. (Source: "ScottsMiracle-Gro Announces Third Quarter Financial Results, Increased Fiscal 2020 Guidance and Approval of Special Dividend," Global NewsWire, July 29, 2020.)
Long-time readers know I love these situations.
For income investors, special dividends payments allow shareholders to collect more income in one shot than what we often collect over a few years. These announcements also tend to trigger a wave of buying interest, padding our returns even further.
Special dividends also represent an enormous vote of confidence in the business on the part of management. Executives, after all, won't dish out a giant pile of cash to shareholders if they're worried about the future of their company. So, companies that make these announcements often outperform the broader market over the following months and years.
Unfortunately, most investors miss out on these special dividends.
Because a lot of the companies that pay them have low reported yields on sites like Yahoo! Finance, many will dismiss these companies out of hand. And because special dividends don't get wide coverage in the financial press, a lot of people don't even hear about them.
How to Spot Coming Special Dividends Opportunities
In my paid newsletter Passive Monthly Income, I regularly highlight special dividends payments to my subscribers. And over the years, I've developed a handful of criteria to spot these announcements ahead of time. More specifically, I look for businesses with the following characteristics:
The company operates in a mature industry and generates far more cash than it can profitably reinvest;
The company has a large pile of cash on its balance sheet; and
The company has a long track record of paying dividends to shareholders.
All of these points make sense when you think about it.
Companies still need to generate outstanding amounts of cash flow to fund even a normal distribution. That applies doubly when you start hunting for special dividends.
But it's also important to consider the industry in which a business operates.
For instance, Tesla Inc (NASDAQ:TSLA) may have started generating a respectable profit. But given the enormous opportunities in the electric car business (and the enormous amount of capital required to grow that business), I doubt the company will start paying out special dividends anytime soon.
On the other hand, it's not at all surprising to see Scotts Miracle-Gro pay a special dividend to shareholders. Topsoil and pest control represent relatively mature businesses. And while executives can find new growth opportunities here and there, Scotts' operations generate far more cash than management can profitably invest.
More importantly, you want to focus on high-end, wonderful businesses.
Fact is, too many investors lose their shirts by buying shares on any old company that is handing out a one-time special dividend. But by focusing on elite businesses with good prospects, you can avoid this problem.
Take the shares of NortonLifeLock Inc (NASDAQ:NLOK), for instance. I highlighted the cybersecurity company for my Income Investors readers back in January after management declared a $12.00-per-share special dividend. Based on the stock price at the time, this came out to an upfront yield of 42%.
And it gets better. Since I originally featured NortonLifeLock, shares have soared in value by 46%. And in August, the company's stock price closed at a fresh all-time high.
TransDigm Group Incorporated (NYSE:TDG) provides another great case in point.
Last year, the industrial parts maker announced a $30.00-per-share special dividend following a series of record quarterly profits. Based on the company's stock price ahead of the announcement, this equated to a dividend yield of seven percent. (Source: "Transdigm Group Reports Fiscal 2019 Third Quarter Results and Declares a Special Cash Dividend of $30.00 Per Share," TransDigm Group Incorporated, August 6, 2019.)
That news triggered a buying frenzy on Wall Street. Following the original special dividends announcement, TransDigm shares spiked over 12% in the following trading session. And, over the following six months, shares posted a total return, including dividends, of 61%.
You can expect more special dividends announcements in the months ahead.
Businesses that launch these programs typically start writing checks toward the end of the year. And thanks to the COVID-19 pandemic, some companies have found themselves with unexpected windfalls.
Now, I can't reveal all of these stocks here out of fairness to my Passive Monthly Income newsletter subscribers. But for those willing to do their own homework, these deals can make for lucrative income opportunities.
Keep your eyes peeled!