Where to Find Special Dividends Paying Up to 41%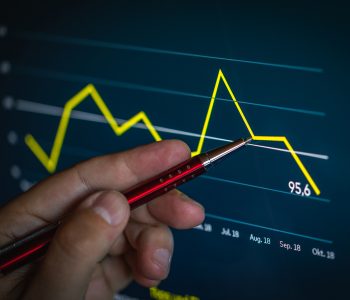 iStock.com/IAM-photography
These Special Dividend Payments Yield Up to 41%
August will go down as a forgettable month for most investors. After a simmering trade spat between China and the U.S. boiled over into a full-blown trade war, panic traders sent the Dow Jones falling by about 2,000 points.
But it was a great month for one small group of investors. Shares of military parts supplier TransDigm Group Incorporated (NYSE:TDG) rocketed more than $63.00 apiece following the company's earnings release. Amid frenzied trading, TDG stock hit an all-time high of $555.57.
What triggered the pop? Thanks to booming profits, TransDigm management announced a one-time special dividend payment of $30.00 per share. Based on the company's 30-day average stock price, this payout equates to a distribution yield of seven percent. (Source: "Transdigm Group Reports Fiscal 2019 Third Quarter Results and Declares a Special Cash Dividend of $30.00 Per Share," TransDigm Group Incorporated, August 6, 2019.)
The Stock Market's Hidden High Yielders
I love these types of situations. Special dividends allow investors to collect more income overnight than some people collect in a few years. These announcements also tend to be preceded by big stock-price pops, increasing shareholder returns further.
So you might be thinking: "How do I begin cashing in on these types of opportunities?"
In my paid newsletter Passive Monthly Income, I regularly highlight these opportunities. And over time, I've developed a few techniques to spot special dividend announcements ahead of time.
The trick comes down to studying high-quality businesses. You don't want to get involved with any old company giving away cash. In fact, many investors lose their shirts investing in mediocre businesses issuing special dividends.
So to separate the studs from the duds, I look for these characteristics:
The business generates far more cash than it can possibly reinvest
A large amount of cash has piled up on the company's balance sheet
The company has a long track record of sharing its wealth with shareholders.
Sadly, these stocks often go unnoticed. Because they don't pay regular dividends, most income investors haven't heard about them. Or because these stocks often have low reported yields on Yahoo! Finance, investors dismiss these names out of hand.
But by digging into a company's financials, it's possible to spot a special dividend announcement ahead of time. These stocks often don't pay regular income, mind you. Yet the occasional oversized payment can provide a nice income supplement.
Take Warrior Met Coal Inc (NYSE:HCC), for instance. In early 2017, the company wanted to return a large amount of cash that had piled up on its balance sheet. To clear up this problem, HCC stock paid out a special dividend of $600.0 million, which came out to a yield of 41%. (Source: "Warrior Met Coal Clarifies Ex-Dividend Date for Special Dividend," Warrior Met Coal Inc, November 6, 2017.)
Management has followed up with similar maneuvers. In early 2018, Warrior Met Coal paid another $6.53 per share in distributions. And in early 2019, the company rolled out another one-time payment of $4.42 per share. When you include the company's regular quarterly dividends, this coal mining company has emerged as an income machine.
We've seen the same thing with retail giant Costco Wholesale Corporation (NASDAQ:COST). In early 2017, Costco executives declared a $7.00-per-share special dividend. If you include the regular distributions that Costco paid that year, shareholders earned a total annual yield of seven percent.
Could another special dividend be in the works? Thanks to President Donald Trump's tax cuts, higher profit margins, and robust sales growth, Costco generates more cash than management can possibly redeploy back into its business. At the end of the last quarter, $133.0 million in cash and short-term investments accumulated on the company's balance sheet. Don't be surprised to see the company issue another payment soon.
More Special Dividend Announcements Coming
Best of all, we're approaching the busy season for special dividend announcements. Companies that participate in these programs usually start writing checks toward the end of the year.
Out of fairness to my paid newsletter subscribers, I can't reveal all of these stocks here. But for those willing to do their own homework, these deals make for lucrative income opportunities. So keep your eyes peeled.