Fidus Investment Corp: This "Boring" Company Offers a Dividend Yield of 10%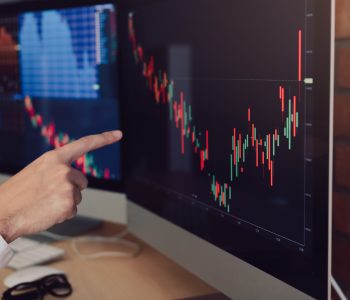 iStock.com/wutwhanfoto
This Double-Digit Yielder Deserves a Look
Most people have never heard of Fidus Investment Corp (NASDAQ:FDUS).
The company isn't making the "next big thing," and there doesn't seem to be any catalyst that would cause FDUS stock to shoot through the roof anytime soon.
In fact, some might even call Fidus Investment Corp's business downright boring.
But there's nothing boring about the amount of cash the company pays to shareholders. With a quarterly dividend rate of $0.39 per share, FDUS stock offers a jaw-dropping annual yield of 10%.
Since most companies can't even yield half as much, how is that possible?
Well, it all goes back to the company's "boring" business model.
Fidus Investment Corp
To put it simply, Fidus Investment is a lender to lower-middle-market businesses in the U.S., which typically have annual revenues of between $10.0 million and $150.0 million. The company provides customized solutions to help these businesses finance their strategic acquisitions, ownership transactions, recapitalizations, and various growth projects.
The key here is that, while Fidus Investment Corp makes both debt and equity investments, its primary focus is lending. As of December 31, 2018, the company's portfolio consisted of nine percent first-lien debt, 63% second-lien debt, and 18% subordinated debt. Equity-related securities only represented 10% of its total portfolio. (Source: "Investor Presentation – February 2019," Fidus Investment Corp, last accessed March 4, 2019.)
By being a lender to the often-underserved lower-middle-market companies, Fidus Investment earns oversized interest payments. By the end of 2018, the weighted average yield on the company's debt investments stood at 12.6%.
And by passing those interest payments on to shareholders, Fidus Investment Corp has become one of the highest-yielding names in today's stock market.
Is the Dividend Safe?
Of course, as is the case with all ultra-high yielders discussed here on Income Investors, we need to check FDUS stock's dividend safety.
Since Fidus Investment Corp is an investment firm, its key performance metric is net investment income. By comparing this metric to the company's dividend payments made in a given reporting period, investors can see whether the payout was safe.
In the fourth quarter of 2018, Fidus Investment generated adjusted net investment income of $11.2 million, or $0.46 per share. This was more than enough to cover its regular quarterly dividend payment of $0.39 per share. (Source: "Fidus Investment Corporation Announces Fourth Quarter and Full Year 2018 Financial Results," Fidus Investment Corp, February 28, 2019.)
The company also paid a special dividend of $0.04 per share in December 2018. This marked Fidus Investment's 10th special dividend payment since its initial public offering (IPO) in June 2011.
In full-year 2018, though, the dividend coverage was not as perfect. Fidus Investment generated adjusted net investment income of $37.7 million, or $1.54 per share. This was just shy of its four quarterly dividend payments totaling $1.56 per share for the year.
Still, on a cumulative basis, the company's adjusted net investment income has covered its regular dividend since its IPO.
Looking at Fidus Investment's dividend history, it's easy to see that the company is willing to return cash to investors. In addition to issuing multiple special dividend payments, management has raised Fidus stock's regular quarterly dividend rate on four different occasions. (Source: "Fidus Investment Corporation Dividend Date & History," Nasdaq, last accessed March 4, 2019.)
Good Value for Money?
Another thing is that at the end of 2018, Fidus Investment had a net asset value of $16.47 per share. Its stock, on the other hand, trades at just $15.67 apiece at the time of writing.
This means, if the company's fundamentals haven't changed that much over the past few months, its current share price would represent a discount compared to its net asset value.
For yield seekers, FDUS stock's 10% payout could be an opportunity.