Ferrellgas Partners, L.P.: Milk This Stock for an 11.5% Yield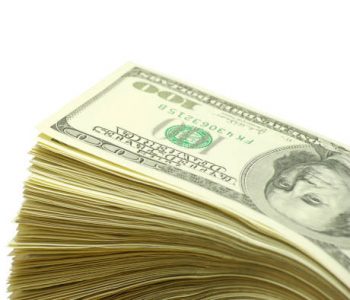 iStock.com/Pakhnyushchyy
This "Cash Cow" Pays About 11.5%
Today, we revisit my favorite place to find big yields: cash cow dividend stocks.
As regular readers know, cash cows constitute mature businesses. Because they have little in the way of growth prospects, these firms pay out most of their profits as dividends.
As a result, these stocks pay out some of the highest yields around. It's not uncommon to see cash cows paying out yields as high as 12%, 15%, or even 21%. For investors who need portfolio income, these businesses could be the perfect solution.
Case in point: propane distributor Ferrellgas Partners, L.P. (NYSE:FGP). With a dividend yield topping almost 12%, Ferrellgas stock is one of my favorite income streams around. Here's why.
The propane business throws off a lot of cash flow, to begin with.
Ferrellgas earns a small fee on every gallon delivered to customers. While propane prices can be volatile from year to year, the actual volume of fuel delivered stays relatively consistent.
Most homes built today use alternative forms of energy. As a result, the nation's use of propane flatlined years ago. So rather than invest in many expansion projects, Ferrellgas is content to just milk its existing operations for easy cash flow.
The company supplements its income by providing transport services to the oil and gas industry.
In 2015, the partnership bought Bridger Logistics, LLC in an $837.5-million deal to expand its midstream services business. These operations involve shipping and storing oil, giving Ferrellgas a new foothold in the fast-growing energy sector.
Sure, getting into this type of business costs a lot of money upfront. But once you have your operation up and running, ongoing costs come in at just a fraction of sales. Ferrellgas can lock in a stream of income that will likely keep rolling in for decades to come.
Where does most of this cash go? FGP stock unitholders.
Because of how the business is structured, Ferrellgas pays no corporate income taxes. But in exchange for this benefit, management must pay out all of the company's profits to investors.
As a result, Ferrellgas stock pays one of the highest yields around. Units now pay a quarterly distribution of $0.10 each, which comes out to an annual yield of about 11.5%. For investors, these distribution checks have rolled in like clockwork since 1994.
In other words, we're not talking about a name that will get much airtime on CNBC. But if you're willing to trade an exciting growth story for reliable income, you'll probably like FGP stock just fine.