Fed's Brainard Calls for "Prudence" in Raising Interest Rates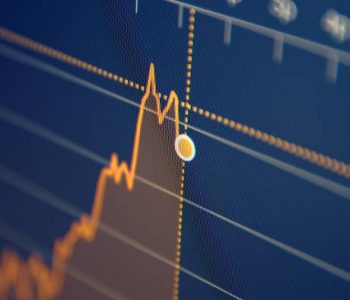 Stocks Up More than 1% on Brainard's Speech
After a disappointing Friday, the U.S. stock market enjoyed a nice rally on Monday. Why? That's because one of the officials from the U.S. Federal Reserve just said something that could be considered to be a dovish signal.
Speaking at the Chicago Council on Global Affairs on Monday, September 12, Governor Lael Brainard called for "prudence" in raising interest rates. Brainard, a voting member of the Fed's interest rate setting panel this year, pointed out several features of the "new normal." One of them is the low level of inflation, saying that because of the weakened relationship between the unemployment rate and inflation, today's low unemployment rate should not raise concerns about a future surge in inflation numbers.
"To the extent that the effect on inflation of further gradual tightening in labor market conditions is likely to be moderate and gradual, the case to tighten policy preemptively is less compelling," she said. (Source: "The 'New Normal' and What It Means for Monetary Policy," Board of Governors of the Federal Reserve System, September 12, 2016.)
Brainard also pointed out that the U.S. economy is not at full employment just yet. However, while recent data points to improving labor market conditions, Brainard said that the move toward full employment, "has been, and likely will be, somewhat gradual."
Note that Monday is the last day for Fed officials to express their opinions in public before the Federal Open Market Committee (FOMC) meeting later this month.
Investors in the U.S. stock market liked Brainard's speech. On Monday, the Dow Jones Industrial Average went up 1.32%, the S&P 500 Index rose 1.47%, and the NASDAQ Composite was up 1.68%.
"I think the data don't support a rate increase," said Chris Gaffney, president of Everbank World Markets. "This feels more like a relief that a September rate hike is probably off the table, especially after these dovish remarks." (Source: "Stocks close more than 1% higher after Fed's Brainard speaks; telecoms jump 2%," CNBC, September 12, 2016.)
Others believe that a rate hike in September is still possible because Brainard's view is not shared by other members of the FOMC.
"We still expect a September hike and expect the majority of voting members to support it," said Laura Rosner, an economist at BNP Paribas. (Source: "Fed official's speech lowers expectations for hike next week," Yahoo! Finance, September 12, 2016.)