Fed Hikes Interest Rates, Signals 3 More Hikes in 2017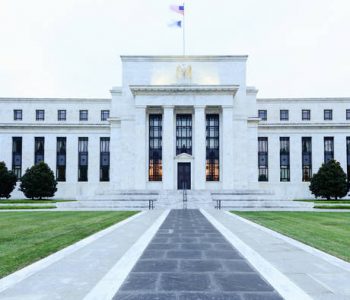 Federal Reserve News Shakes Markets
In the latest U.S. Federal Reserve news, Fed Chair Janet Yellen increased interest rates on Wednesday. The new target will go to 0.50%–0.75%, up from 0.25%–0.50%.
The Federal Open Market Committee also approved an increase in the primary credit (discount) rate, from one percent to 1.25%. The decision was unanimous. (Source: "Press Release," Board of Governors of the Federal Reserve System, December 14, 2016.)
The Fed also indicated that such increases may become a trend. It is now anticipating three rate hikes in 2017, two–three in 2018, and three in 2019. The Fed essentially added an additional increase during the full period, with the longer-run target going from 2.9% to three percent.
Equities were mostly flat on the Federal Reserve news, signalling that investors had mostly priced in the move. The Dow Jones Industrial Average (DJIA) rallied 35 points, or 0.35%, to 19,945. Meanwhile, the S&P 500 traded up 2.8 points, or 0.1%, to 2,274.
U.S. Treasury prices lost ground after the Federal Reserve news broke, with the two-year note yield rising to 1.2023% and the benchmark 10-year yield increasing to 2.4945%.
"The stance of monetary policy remains accommodative, thereby supporting some further strengthening in labor market conditions and a return to 2 percent inflation," said the Federal Reserve's official statement. (Source: "U.S. Federal Reserve official statement," Financial Post, December 14, 2016.)
Today's Fed rate hike is a sign that the U.S. economy is recovering. The central bank slashed rates to zero percent in 2008 as an emergency measure to save the financial system. Now that the country is no longer in crisis mode, analysts generally believe that the economy can bear higher interest rates.
The Fed raised interest rates in December 2015, in the central bank's first rate hike since 2006. Janet Yellen's tightening plan was derailed earlier this year, however, amid concerns over low inflation and slow economic growth worldwide. Some investors believed that the central bank would have to switch to a more accommodating monetary policy after the U.K.'s Brexit vote.
But sentiment has improved over the past few months, driven by better-than-expected data from China, the U.S., and Europe. Expansive fiscal policy from President-elect Donald Trump, most economists believe, could trigger stronger growth and higher inflation. His presidency bolsters the Fed's case for tighter monetary policy.
The road back to normal interest rates, however, could be a long one. Following the previous hike last year, Federal Open Market Committee officials stressed after the meeting that the increases will be paced, with further rate hikes dependent on the quality of the economic data. The statement and outlooks that were released after the meeting displayed efforts to deliver the type of hike that many investors were expecting. (Source: "Fed Raises Rates By 25 Basis Points, First Since 2006," CNBC, December 16, 2015.)