Federal Realty Investment Trust: A Dividend King That Yields 4.7%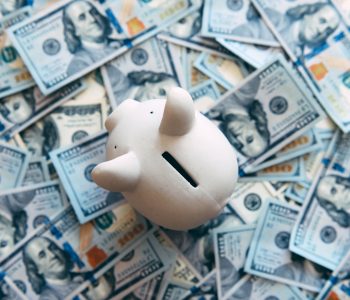 Still a Top Pick for Income Investors?
I wrote about Federal Realty Investment Trust (NYSE:FRT) less than a month ago. But due to recent developments in both its stock price and underlying business, it's worth revisiting the company.
In my last piece about Federal Realty Investment Trust stock, I said it was a solid dividend stock trading at a discount. More specifically, I wrote, "…with a sizable drop in FRT stock and recent improvements in the company's business, this could be an opportunity for investors to pick up a solid dividend payer on the cheap."
When that article was published on October 23, the stock was trading at $76.72 per share. At the time of this writing, it's trading at $92.6, marking a gain of 17.6%. To put that in perspective, the S&P 500 returned 3.1% during the same period.
Obviously, that means Federal Realty Investment Trust stock has gotten more expensive. But the opportunity might not be over just yet.
You see, Federal Realty belongs to a very elite group of companies called Dividend Kings. To become a Dividend King, a company must have increased its dividend every year for at least 50 years. Due to this tough requirement, there are only 30 Dividend Kings in the entire U.S. stock market at the moment.
In the case of Federal Realty, it has paid increasing dividends every year since 1967. With 53 consecutive years of annual dividend hikes, the company is actually overqualified for the Dividend King title. (Source: "Dividend Information," Federal Realty Investment Trust, last accessed November 16, 2020.)
We know that past performance is no guarantee of future results, but it's safe to say that every Dividend King wants to continue its track record.
Think about it: if a company has been raising its dividend for decades and that streak suddenly comes to a stop, management will have some serious explaining to do. Unsurprisingly, over the years, Dividend Kings have been highly sought after.
Quality items seldom go on sale, which is why FRT stock still deserves investor attention. Consider this: at the beginning of this year, Federal Realty Investment Trust stock was trading at $125.28 per share. That means, even after its recent rally, the stock is still down by more than 27% year-to-date.
In other words, this Dividend King is still trading at a substantially lower price than before.
Of course, there was a reason behind the decrease. Federal Realty is a real estate investment trust (REIT) that owns, operates, and redevelops urban, mixed-use properties and open-air shopping centers. As of September 30, it had a large portfolio consisting of 104 properties totaling approximately 24 million square feet and around 2,800 residential units. (Source: "Investor Presentation & Business Update: Third Quarter 2020," Federal Realty Investment Trust, last accessed November 16, 2020.)
As the economy entered a serious recession due to the COVID-19 pandemic, collecting rent became more of a challenge for many landlords. And because of the government-mandated lockdowns, many retail tenants weren't even open for business.
Like a lot of REITs, Federal Realty's business was impacted—and that's the main reason for the downturn in its share price. However, according to the company's latest earnings results, things have been improving.
The REIT reported earnings on November 5. The report showed that, as of October 30, the company had collected around 85% of total billed recurring rents for the third quarter. (Source: "Federal Realty Investment Trust Announces Third Quarter 2020 Operating Results," Federal Realty Investment Trust, November 5, 2020.)
While the number is not perfect, it represented a huge improvement from the second quarter, when the company collected just 72% of its billed recurring rents.
Also, things are likely going to continue getting better. As of October 30, 97% of Federal Realty Investment Trust's retail tenants based on annualized base rent were open and operating. Six months ago, only 47% of the company's retail tenants were open for business.
In the third quarter, the REIT generated funds from operations of $1.12 per share. While the amount was down quite a bit from the $1.43 per share earned a year ago, it was in excess of the company's quarterly dividend rate of $1.06 per share.
Bottom Line on Federal Realty Investment Trust
At its current price, FRT stock offers an annual dividend yield of 4.7%. Sure, the yield is lower than when I last wrote about Federal Realty Investment Trust—because its share price has gone up.
However, when the average S&P 500 company is paying less than two percent, 4.7% from a Dividend King like looks like a pretty good deal.