Federal Realty Investment Trust: A Dividend King Offering a Discount?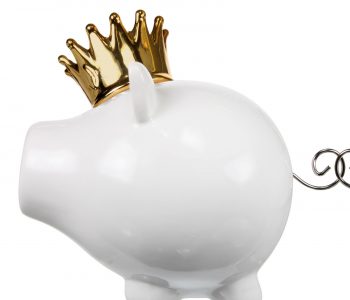 FRT Stock Deserves a Special Look
In the world of dividend stocks, there is one group of companies that stands out: the "Dividend Kings."
These are companies that have increased their dividend every year for at least 50 years.
Just think about that for a second. A lot of things have happened over the past five decades, including many stock market crashes and economic recessions. Being able to deliver dividend hikes every year for that long would be quite an impressive feat.
Indeed, among the thousands of companies that trade on U.S. stock exchanges, there are only 30 Dividend Kings at the time of this writing.
Now, as you'd expect, these elite companies are highly sought after, which means their shares are rarely cheap. But because of the unprecedented environment brought by COVID-19, even some Dividend Kings could be trading at a discount.
Take a look at Federal Realty Investment Trust (NYSE:FRT), for instance.
FRT is a real estate investment trust (REIT) that has been around since 1962. And since 1967, the company has raised its dividend every single year—that's 53 consecutive years of dividend increases! (Source: "Dividend Information," Federal Realty Investment Trust, last accessed October 7, 2020.)
Real estate has its cycles. By delivering rising dividends every year for more than half a century, Federal Realty Investment Trust stands out among other REITs. As a matter of fact, it is the only REIT that holds the Dividend King title.
But as I mentioned earlier, these are extraordinary times. FRT stock plunged during the market sell-off in March, and it has yet to make a full recovery. Year-to-date, the REIT's share price is down about 38%.
In fact, the last time Federal Realty Investment Trust traded at this level was back in 2010—when markets and the economy were still recovering from the financial crisis. For value-conscious investors, such a big drop in a Dividend King's stock price definitely deserves a look.
At the same time, the downturn in FRT stock also pushed its yield up. At the beginning of this year, the REIT was yielding around 3.3%. Today, the annual dividend yield stands at 5.5%. So the stock now appeals to more yield hunters, too.
But before taking out your wallet, note that there was a concrete reason behind the pullback in Federal Realty stock.
You see, the REIT primarily owns, operates, and redevelops retail-based properties. As of June 30, 2020, the company's portfolio consisted of 104 open-air properties totaling 24 million square feet and approximately 2,800 residential units.
The retail industry took a serious hit this year due to the COVID-19 pandemic. And when business deteriorated, some retailers had trouble coming up with rent payments. To a landlord that owns a large portfolio of retail properties, this was very bad news.
Looking at financials, we see that in the second quarter of 2020, Federal Realty Investment Trust generated $176.2 million in total revenue, which represented a 23.5% decline year-over-year. Funds from operations, an important measure of a REIT's performance, came in at $0.77 per share, marking a substantial drop from the $1.60 per share earned in the year-ago period. (Source: "Federal Realty Investment Trust Announces Second Quarter 2020 Operating Results," Federal Realty Investment Trust, August 5, 2020.)
As you'd expect, the main reason behind the decline was the impact from the COVID-19 pandemic. But here's the thing: while the pandemic has yet to end, the REIT's business has started to show improvement.
Federal Realty Investment Trust Making a Turnaround?
Consider this: on May 1, only 47% of Federal Realty's commercial tenants were open. On July 31, 87% of the REIT's tenants were open and operating. When more tenants are able to run their business, rent collection should go up.
And that's indeed what we are seeing. In April, Federal Realty collected 65% of its billed recurring rents. The percentage went up to 66% in May, 72% in June, and then to 76% in July. (Source: "Investor Presentation & Business Update," Federal Realty Investment Trust, last accessed October 7, 2020.)
Then, at a virtual conference in September, the REIT's president and chief executive officer, Don Wood, revealed that the company's August rent collection was 80%. (Source: "Federal Realty Investment Trust (FRT) CEO Don Wood Presents at BofA Securities 2020 Global Real Estate Virtual Conference (Transcript)," Seeking Alpha, September 15, 2020.)
While these figures would not be satisfactory in normal times, the trend of higher rent collection month by month is certainly an encouraging sign.
As for future dividends, any company with a long track record of payout growth will likely want to continue its streak. However, in such extraordinary times, nothing is carved in stone.
As Don Wood puts it, "We have as many of you know, say an increased dividend every year since 1967. It's an important record for us, but it's not something that could not be broken to the extent the — this pandemic carried on for a number of years. But it is something that's important and we do see a path on the other side to continue to pay for it. So that's what we're trying to do." (Source: Ibid.)
Bottom line: Past performance is no guarantee of future results. But with a sizable drop in FRT stock and recent improvements in the company's business, this could be an opportunity for investors to pick up a solid dividend payer on the cheap.