Banking Insiders Issue Urgent Warning on Auto Loans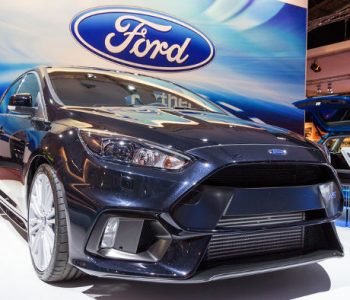 Six Million Americans Behind on Auto Loan Payments
More Americans are behind on their auto loans, which is keeping some banking experts up a night.
Roughly six million individuals are at least 90 days late on their car payments. The number of auto loans sinking into delinquency hit their highest level since 2010 in the third quarter, according to data from Federal Reserve Bank of New York researchers. (Source: "Just Released: Subprime Auto Debt Grows Despite Rising Delinquencies," Liberty Street Economics, November 30, 2016.)
The broader auto loan market remains robust. The total delinquency rates rose by just 3.6% in the third quarter, kept low by loans issued by banks and credit unions. Subprime auto loan delinquencies, in contrast, have worsened significantly in the past few years, rising to levels not seen since the 2007-2009 recession.
The rise of subprime auto loan delinquencies is drawing comparisons to the behavior that led to the 2008 financial crisis. Investors have poured billions of dollars into the space over the past few years, attracted to the extra returns that the riskier loans can generate. And, with more auto loans being repackaged into bond-like asset-backed securities, credit analysts worry that a rise in defaults could have implications for the broader financial system.
"The data suggest some notable deterioration in the performance of subprime auto loans," wrote a team from the Federal Reserve Bank of New York in a blog post on Wednesday.
"[T]he increased level of distress associated with subprime loan delinquencies is of significant concern, and likely to have ongoing consequences for affected households."
Credit rating agencies have stressed that the risk to the financial system is small. Cars are easier to repossess and sell than bank-owned homes. A rise in home foreclosures can crush property values, triggering a rush for further defaults. Such cycles don't apply to auto loans.
Still, credit-ratings agencies, and now the Fed staff, are sounding the alarm bells. The comparisons between subprime mortgages and subprime auto lending are eerie. Investors will be watching auto loan delinquencies rates closely.