Fed Rate Hike Odds Plummet After Brexit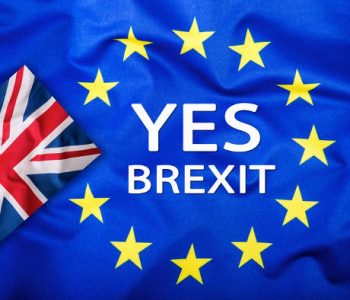 Markets Predict Yellen Will Hold Steady
For the last several months, markets have been pricing in another interest rate hike from the Federal Reserve. At one point, the probability of a 2016 rate hike reached 80%, but then the Brexit happened…
Britain's decision to leave the European Union completely changed the economic landscape. The odds of a rate hike plummeted as investors around the world absorbed the results of the referendum.
According CME Group's FedWatch survey, there is now a zero percent chance of a rate hike at next month's meeting of the Federal Open Market Committee (FOMC). Markets expect Janet Yellen and the other board members to hold steady at 0.25%– 0.50%.
That unlikelihood extends through this year. The Fed will meet again in September, November, and December, but the odds of a rate hike at any of those meetings are slim to none. There is now a 16.2% chance for a small (25 basis points) increase in rates.
It should be noted that even a small rate hike could have outsize effects. The FOMC only controls the federal funds rate, which is effectively the amount banks pay to borrow from the central bank. However, most other loans come with some risk premium.
Lenders often demand higher-risk premiums when interest rates begin to rise, thus choking off the supply of credit in the economy. This credit shortage can harm economic growth, which is why the Fed is so cautious in timing its rate hikes.
No one wants to restart a recession. Markets believe the uncertainty caused by the Brexit is enough to stay the FOMC's hand. If the market is right, the federal funds rate will remain within its current range of 0.25% to 0.50%.
It has been within this range since December 2015, when the Fed raised rates by 25 basis points from zero percent to 0.25%. A second rate hike was expected to follow in early 2016, but market volatility in January and February thwarted those ambitions.Fed Rate Hike Odds Plummet After Brexit