Fed Labor Market Conditions Index Posts First Monthly Gain This Year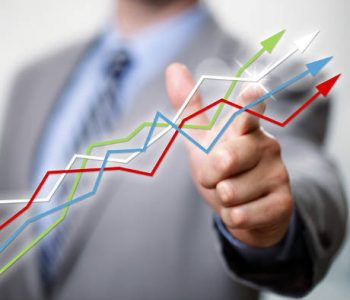 LMCI Advanced One Point in July
New York, NY — By now, you have probably heard that July was a good month for the U.S. labor market. The Federal Reserve's own job market indicator just confirmed that.
On Monday, the U.S. Federal Reserve updated its monthly Labor Market Conditions Index (LMCI). The index rose 1.0 in July, marking its first increase this year. (Source: "Updating the Labor Market Conditions Index," Board of Governors of the Federal Reserve System, August 8, 2016.)
The Labor Market Conditions Index is a relatively new tool designed by the Fed to assess changes in labor market conditions. It is derived from a dynamic factor model that extracts the primary common variation from 19 labor market indicators, with unemployment rate and private payrolls being the most important. The Fed provides a monthly update usually posted on the first business day following the Bureau of Labor Statistics' jobs report.
While the U.S. economy kept adding jobs according to the Bureau of Labor Statistics, job market conditions haven't been that great when you take a look at the Fed's indicator. Other than the latest one point rise in July, the Fed's Labor Market Conditions Index was always in the negative territory from January to June. A reading above zero indicates improving labor market activity, below indicating deteriorating activity.
The latest reading of the index is in line with the Labor Department's results. Last Friday, the Bureau of Labor Statistics released its monthly jobs report, suggesting that total nonfarm employment rose by 255,000 in July, which is much better than the 180,000 job gains expected by economists. The unemployment rate also held steady at 4.9%. (Source: "The Employment Situation – July 2016," Bureau of Labor Statistics, August 5, 2016.)
According to the latest statement from the Federal Open Market Committee (FOMC), the timing and size of rate hikes in the future will depend on a wide range of information, including measures of labor market conditions. The first increase in the Labor Market Conditions Index this year could be a piece of evidence supporting a rate hike in the upcoming months.