FDUS Stock: Little-Known Investment Company Pays a Yield of 10.3%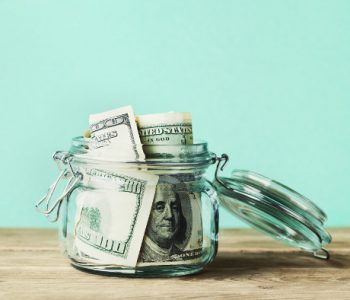 iStock.com/Julia_Sudnitskaya
Is FDUS Stock a Top High-Yield Stock?
Most people have never heard of Fidus Investment Corp (NASDAQ:FDUS), but the company deserves income investors' attention for a very simple reason: it offers a double-digit dividend yield.
Just think about that. The average S&P 500 company pays less than two percent at the moment, and a four percent payout would allow a company to call itself a "high-yield stock." In this kind of environment, a yield north of 10% could go a long way towards boosting the return of an income portfolio.
Headquartered in Evanston, Illinois, Fidus is a business development company (BDC). It provides customized debt and equity financing solutions to lower-middle-market companies in the U.S. The company's BDC status means as long as it distributes at least 90% of profits to shareholders every year in the form of dividends, it doesn't have to pay any income tax at the corporate level.
Also Read:
The 5 Best High Yield Investments
Right now, Fidus' portfolio consists of $560.9 million of investments diversified across 58 companies coming from 26 industry segments. The company's biggest sector exposure—healthcare services, represents just 10.6% of its portfolio's fair value. (Source: "Investor Presentation," Fidus Investment Corp, last accessed January 5, 2018.)
The neat thing about Fidus is that approximately 83% of its portfolio is made up of debt investments. By collecting a steady stream of interest income from its sizable loan portfolio, the company can make regular dividend payments to investors.
Fidus Investment Corporation currently pays quarterly dividends of $0.39 per share, giving FDUS stock a staggering annual yield of 10.3%.
The company's generous dividends are backed by solid financials. In the third quarter of 2017, Fidus generated total investment income of $18.0 million, representing a 25% increase from the year-ago period. Adjusted net investment income came in at $9.8 million, or $0.40 per share. Fidus' third-quarter operations helped the company increase its net assets by $12.1 million, or $0.49 per share. (Source: "Fidus Investment Corporation Announces Third Quarter 2017 Financial Results," Fidus Investment Corporation, November 2, 2017.)
Whichever metric you use, it's easy to see that the company generated more than enough profits to cover its per-share quarterly payout of $0.39. In fact, since Fidus' initial public offering (IPO) in June 2011, its annual adjusted net investment income has consistently covered its annual regular dividends.
The payout has been growing as well. When Fidus Investment Corp first went public, it had a quarterly dividend rate of $0.34 per share. Today, the company is paying quarterly dividends of $0.39 per share, representing an increase of 15%. (Source: "Dividend History," Fidus Investment Corp, last accessed January 5, 2018.)
Mind you, those oversized quarterly dividends are not the only cash payout FDUS stock investors have collected over the years. From time to time, the company also rewards shareholders with special dividends. Since its IPO, Fidus has declared and paid nine special dividends. The latest one was a one-time payment of $0.04 per share made on December 27, 2017.
Bottom Line on This High-Yield Stock
Usually, when a company pays oversized dividends that are well covered, investors would rush towards it and bid up its share price. But that hasn't really been the case for Fidus Investment Corp. The company's current stock price is $15.13 per share, yet it has a net asset value of $15.97 per share.
In other words, Fidus is trading at a 5.3% discount to its net asset value. Investors looking for a high-yield income opportunity in today's bloated stock market should seriously consider FDUS stock.